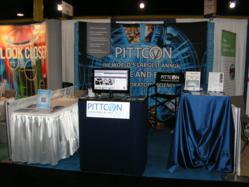 BioConference Live Founder Greg Cruikshank comments, "We are always looking at additional and innovative ways to bring people together in the scientific community."
Pittsburgh, PA (PRWEB) December 30, 2011
The Pittcon Organizing Committee is pleased to announce its exhibiting schedule for the first quarter 2012.
First Annual SLAS Conference and Exhibition — uniting the best of the former LabAutomation and SBS conferences, San Diego, CA, February 4-8, 2012. Booth #348. The SLAS2012 scientific program crosses a diversity of industries such as drug discovery and development; food and agriculture sciences; forensics and security sciences; petrochemicals and energy, and consumer products. Committee members will be available in the booth to answer any questions about Pittcon 2012, the upcoming conference and exposition for laboratory science, in Orlando, FL, March 11-15, Orange County Convention Center.
A significant portion of the Pittcon 2012 Technical Program features sessions highlighting lab automation and invites all SLAS attendees to get complete information on the educational opportunities and exhibiting companies at Pittcon 2012.
We are also pleased to announce our third year of exhibiting at BioConference Live virtual events. The upcoming conference, Laboratory Animal Science BioConference Live, February 15-16, 2012, will bring together scientists, veterinary technicians, veterinarians, technical support staff, IACUC administrators and support staff, as well as training and compliance personnel from around the world to learn about recent advances in the field of laboratory animal medicine. Never before has such a diverse group of experts been able to participate in one, groundbreaking conference. The Pittcon 2012 virtual booth will offer a diverse selection of informational brochures and the Preliminary Program and exhibitor list.
About Pittcon
Pittcon® is a registered trademark of The Pittsburgh Conference on Analytical Chemistry and Applied Spectroscopy, a Pennsylvania non-profit organization. Co-sponsored by the Spectroscopy Society of Pittsburgh and the Society for Analytical Chemists of Pittsburgh, Pittcon is the premier annual conference and exposition on laboratory science. Proceeds from Pittcon fund science education and outreach at all levels, kindergarten through adult. Pittcon donates more than a million dollars a year to provide financial and administrative support for various science outreach activities including science equipment grants, research grants, scholarships and internships for students, awards to teachers and professors, and grants to public science centers, libraries and museums. Visit pittcon.org for more information.
About BioConference Live
BioConference Live is the worlds largest series of online-only conferences focused on the life sciences, laboratory animal sciences and clinical diagnostics community produced by LabRoots. BioConference Live brings together research scientists, veterinarians, clinicians, medical experts, thought leaders and professionals from around the world all exclusively online.
###