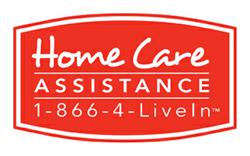 Monroe, NJ (PRWEB) December 21, 2011
Home Care Assistance of Bergen/Middlesex/Mercer, a leading provider of in-home care for seniors, is proud to announce that Mary Therese Cully-Onoshko is the new Administrator and Director of Nursing at the Monroe, New Jersey location. Cully-Onoshko, who received her RN degree from the Englewood Hospital School of Nursing and her BS in Healthcare Management and Hospital Administration from St. Peter's University in New Jersey, has been making meaningful contributions to her field throughout her almost 30-year tenure as a Registered Nurse. Cully-Onoshko also holds nursing licenses in both New York and Pennsylvania. Home Care Assistance is committed to excellence in home care and strives to ensure that the staff shares this passion for not only meeting but exceeding expectations; Cully-Onoshko shares this commitment, as exemplified through her previous accomplishments and current interactions with clients, staff members and the community.
"I am proud to call Home Care Assistance my place of employment," said Cully-Onoshko. "Every day I am encouraged by those around me to grow professionally and personally. I am constantly striving to learn as much as I can so that I can be the very best at what I do."
With almost three decades of experience in the home health industry, Cully-Onoshko's resume is both extensive and impressive. Her previous experience includes work in Oncology, Hospice Care and Post-Operative Care. She has also participated in both the prestigious CHAP and JCHO surveys. CHAP and JCHO are independent, not-for-profit, accrediting bodies for community-based health care organizations that ensure the highest standards of quality are being met.
"Every member of Home Care Assistance is treated fairly and with respect," said Cully-Onoshko. "From the owners to the caregivers, there is a commitment to the highest standards of care and a shared vision of excellence. That is what sets our company apart, a positive attitude and commitment on all levels."
A committed and active mother, Cully-Onoshko has four children Sean, Ryan, Erin and Bryn. She is immensely proud of them and views them as her "greatest accomplishments".
Cully-Onoshko is joining Home Care Assistance in a stage of incredible growth and measured success. The company is in the midst of an aggressive nationwide expansion campaign with plans to have 120 offices open throughout North America by the end of 2014.
To learn more about Home Care Assistance of Bergen/Middlesex/Mercer, please visit our website or call 1-609-371-0800.
ABOUT HOME CARE ASSISTANCE
Home Care Assistance is the leading provider of home care for seniors across the United States and Canada. Our mission is to change the way the world ages. We provide older adults with quality care that enables them to live happier, healthier lives at home. Our services are distinguished by the caliber of our caregivers, the responsiveness of our staff and our expertise in Live-In care. We embrace a positive, balanced approach to aging centered on the evolving needs of older adults. A 2011 Franchise500® Company, Home Care Assistance has received numerous industry awards including Entrepreneur's Fastest-Growing Franchises and Franchise Business Review's Top 50. For more information about Home Care Assistance, our services and franchise opportunities, visit http://www.homecareassistance.com or franchise.homecareassistance.com.
###