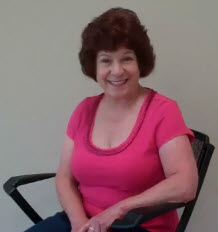 Hilton Head Health showed me exactly what to do—from food to fitness—in a manner I could understand, and is easy for me to maintain while at home.
Hilton Head Island, South Carolina (PRWEB) December 22, 2011
For 35 years, Hilton Head Health (H3) has helped thousands of Guests not only shed the pounds but lower cholesterol and blood pressure levels, and even manage their diabetes through its proven Healthy Lifestyle™ Program.
Recent H3 Guest, Karen McCarty, is one of many who've benefited from attending H3. McCarty's story is all too familiar among today's society – a sedentary lifestyle with poor eating habits, which led to gradual weight gain. After a recent visit to her physician where she was diagnosed with diabetes, she knew she had to make a lifestyle change and take charge of her health by managing the disease through diet and exercise.
McCarty participated in the H3 Healthy Lifestyle™ program for three weeks and in that short time she lost 5% of her body weight and lowered her glucose levels so they're now within the normal range. "I was scared when my doctor told me I had diabetes and would potentially have to use an insulin injection and take medication for the rest of my life" says McCarty. "I knew I had waited too long to start putting my health first and Hilton Head Health showed me exactly what to do—from food to fitness—in a manner in which I could understand and is easy for me to maintain while at home."
Watch McCarty's full testimonial to see how she took control of her diabetes through the lessons she learned while in the H3 Healthy Lifestyle™ program.
According to Bob Wright, H3's diabetes and nutrition expert, "One of the most rewarding parts of my job is to be able to see the positive changes within our Guests and the lasting impact on the quality of their lives. I've had the pleasure of working at H3 for over 30 years and it never ceases to amaze me how determined and motivating the Guests are to one another and how the leaders at H3 are constantly enhancing the program to meet every Guests needs."
The H3 Healthy Lifestyle™ program provides Guests with the tools, knowledge and practice to live a sustainable, weight loss lifestyle. Each program experience and length of stay is dependent on individual needs and health goals. The H3 program caters to individuals of all ages (18 years and older), genders and ethnicities, as well as health and fitness levels. Through a combination of personal and interactive sessions, their program is designed to help individuals achieve their own personal health goals—whether that is to run a marathon or to simply have enough energy to play with the grandchildren.
About Hilton Head Health:
For 35 years, Hilton Head Health has been recognized as the premier weight loss and health retreat in the United States. Most recently, Hilton Head Health was featured on A&E's weight loss docudrama HEAVY, which aired in spring 2011. Voted as "Best for Weight Loss" for the past five consecutive years by SpaFinder and "Top 5 US Health Spas" by Lisa Drayer on the Today Show, Hilton Head Health is an exclusive resort delivering individualized experiences in the areas of Fitness, Nutrition and SELF (Stress management, Empowerment, Longevity, Fulfillment). For more information, please visit the Hilton Head Health website or call 800-292-2440.
###