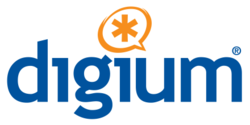 Asterisk continues to be the predominant alternative to expensive, proprietary voice communications solutions.
Huntsville, Ala. (PRWEB) December 22, 2011
Digium® Inc., the Asterisk Company, today announced another strong year for Asterisk® open source communications. In 2011, Asterisk is on track to reach two million downloads as software developers, systems integrators and telephony enthusiasts take advantage of the full-featured, standards-based engine to create custom phone systems. The investments made in Asterisk this year have positioned it well for continued adoption and growth in 2012.
Asterisk is software that turns an ordinary computer into a communications server that can power IP PBX systems, VoIP gateways, conference servers and other communications applications. Small businesses, large enterprises, call centers, carriers and governments around the world use Asterisk to create real-time communications systems at a fraction of the cost of proprietary systems.
The Asterisk community enjoyed significant expansion in 2011 and now includes more than 81,000 registered members. In October, the enthusiasm of the Asterisk community helped make AstriCon, the Asterisk User Conference & Expo, an overwhelming success in its eighth year. During AstriCon, Digium and the Asterisk community announced the latest version of the software, Asterisk 10, which includes a new wideband media engine for the post-telephony world, as well as text message routing capabilities, T.38 fax gateway functionality and support for several new codecs. Asterisk 10 was named one of the 10 Best Open-Source Products of 2011 by CRN magazine, and described as "one of the biggest IT developments of the year" as a result of the advancement of the open source platform into the high-definition (HD) voice and video conferencing space.
The past year also brought new Asterisk hardware and appliances. Digium introduced the TE820 Octal-Span digital telephony interface card, the highest density card for use with Asterisk. The TE820 supports up to eight T1 or E1 connections and allows integrators to build large-scale IP PBX, gateway and call center solutions. Also released in the fourth quarter was the Redundancy Series (R-Series) of failover appliances, which allows Asterisk users to create highly resilient communications systems.
"Asterisk continues to be the predominant alternative to expensive, proprietary voice communications solutions," said Steve Sokol, director of Asterisk marketing at Digium. "This year, we made significant enhancements to Asterisk and advanced the development of the Asterisk Scalable Communications Framework (SCF) project. Asterisk SCF is a high-availability, fault-tolerant companion to Asterisk for cloud communications and will enable the development of scalable enterprise and carrier solutions. We invite developers to join with us and help create the next generation of innovative communications solutions."
Asterisk 10 is available for download at http://www.asterisk.org. Learn more about Asterisk SCF at https://wiki.asterisk.org. Visit http://www.digium.com to see additional Asterisk-related products.
About Digium
Digium®, Inc., the Asterisk® Company, created, owns and is the innovative force behind Asterisk, the most widely used open source telephony software. Since its founding in 1999, Digium has become the open source alternative to proprietary communication providers, with offerings that cost as much as 80 percent less. Digium offers Asterisk software free to the open source community and offers Switchvox IP PBX software to power a broad family of products for small, medium and large businesses. The company's product line includes a wide range of hardware and software to enable resellers and customers to implement turnkey VoIP systems or to design their own custom telephony solutions. More information is available at http://www.digium.com.
The Digium logo, Digium, Asterisk, Asterisk SCF, Switchvox, Asterisk Business Edition, AsteriskNOW, Asterisk Appliance and the Asterisk logo are trademarks of Digium, Inc. All other trademarks are property of their respective owners.
###