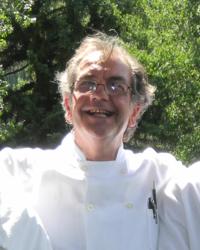 Vail, CO (PRWEB) December 21, 2011
Featured chef Paolo Bussi will be serving four courses beginning with a Crostini Pate which is liver pate on crisp bread served with a unique dipping broth. Followed by the second course of pumpkin soup with a generous splash of sour cream and amaretto liquor. For guest's third course, enjoy a generous portion of roasted Colorado Lamb and Potatoes and finish with Palettoni with Chocolate Cake.
Paolo's global culinary skills create truly continental cuisine at the Alpine Tavern. A native of Florence, Italy, he brings experiences with Royal Viking Cruise Lines, Crystal Cruise Lines, and his own highly successful restaurant in Santa Fe, New Mexico. Asian fusion, traditional American, French, German, and Italian dishes are just some of the highlights of the Alpine Tavern's menu. Paolo constantly seeks new and unusual dishes, so everyone will enjoy the ever-evolving selections along with the traditional favorites.
Just 4 miles away from Vail Village, the Alpine Tavern and the Vail Racquet Club are East Vail's only resort and are located at 4695 Racquet Club Drive in East Vail. To make reservations at the Alpine Tavern call 970-476-7888.
Paolo Bussi is available for interviews. Please contact Bill Stewart at 303-877-3419 to set up an interview.
###