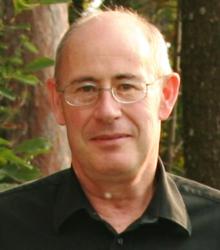 "It is an exciting time to be involved in the VRMA with the launch of our new TV series Getting Away Together, produced by Emmy Award winning Pine Ridge Films, our European expansion and global marketing with the VRMA/Pegusas rental distribution solution"
Harbor Springs, Michigan (PRWEB) December 23, 2011
Hammond, together with 11 industry professionals from across North America, will form one voice that governs the association and professionally managed vacation rental industry, assisting with: determining the association's strategic vision and planning; guiding, directing and monitoring goal development and implementation; representing the association in cooperative efforts with community, state and national associations; helping to identify and nurture future association leaders and more.
About the Vacation Rental Managers Association (VRMA)
Founded in 1985, the VRMA is the professional trade association of the vacation rental property management and hospitality industries. Membership includes hundreds of professional vacation rental manager and associate suppliers in the United States, Canada, Mexico and the Caribbean, representing tens of thousands of vacation rental, homes, condos and cottages.
About Holiday Vacation Rentals (HVR)
HVR manages vacation rental cottages, fine homes, and resort condominium associations. Holiday Vacation Rentals joined VRMA in 2005 and credits the Association for helping the company to develop its professional standards in vacation rental management. HVR was among the first professional management companies in Michigan to rate properties, offer any day check in, travel and property damage insurance, online bookings and has achieved the Michigan Green Lodging Certification designation. HVR on Facebook: http://www.facebook.com/HolidayVacationRentals
###