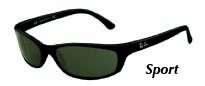 South Hackensack, NJ (PRWEB) December 23, 2011
Essential Dental Systems, Inc. (EDS), is offering a competitive quarterly promotion which rewards customers with their choice of aviator or sport model RayBan Sunglasses.
In order to qualify for this amazing promotion, dentist can choose any products from EDS' full product line. Eligible products include the Endo-Express and SafeSiders System for root canal instrumentation, Flexi-Post and Ti-Core for restoration, or EZ-Fill or EZ-Fill Xpress for obturation. EDS is world renowned for offering dentists a product line that encompasses all aspects of the endodontic process- through instrumentation, irrigation, obturation, and restoration, EDS products will provide dentists with clinically superior results.
In order to receive the free sunglasses, customers must purchase $1000 of any EDS products on one dental dealer invoice and send it to EDS, specifying their choice of sunglasses. Upon receipt, EDS will mail the dentist the sunglasses. The promotion is valid all through Q1 2012 and redemptions must be received no later than April 30, 2012.
###