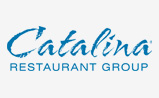 "This new test menu will further our efforts of quality-driven food and operation efficiencies that will allow our restaurant managers and staff to provide a thoroughly satisfying dining experience to our guests," says Saba.
Carlsbad, California (PRWEB) December 22, 2011
Catalina Restaurant Group (CRG), whose portfolio of wholesome, family-friendly restaurants includes Coco's Bakery Restaurant (http://www.cocosbakery.com) and Carrows Restaurants (http://www.carrows.com), is delighted to announce the appointment of Nick Saba as CRG'S new Vice President of Product Development. A food & beverage and culinary professional, Saba brings over 25 years of product development and culinary experience to CRG.
Saba has previously worked with top restaurant groups and franchises in the industry, including Perkins, Marie Callender's Inc. and Wilshire Restaurant Group, as well as piloted Saba's Restaurant & Catering, a privately owned restaurant and off-premise catering service. His areas of expertise span food innovations, kitchen operations training, food & beverage systems development, franchise relations, cost management, purchasing, food safety, and new concept development.
Saba's focus for CRG will be to improve cost control and operation efficiencies, while further developing menu offerings and enhancing each restaurant's signature branded style. His strategies include streamlining Coco's and Carrows menus; a newly redesigned Coco's menu is scheduled to test in a designated market beginning February 2012. The new Coco's menu has been strategically developed to offer patrons a selection of menu items that maintains "The Coco's Way" of naturally fresh, nutritiously delicious, and reasonably priced dishes.
"Nick brings an impressive amount of product development, culinary, and food & beverage operations knowledge to CRG," says Mark Terada, President. "His dynamic background in developing menu and operations programs will undoubtedly expand CRG'S business, as well as provide patrons with enhanced service."
About Coco's Bakery Restaurant:
It all began in 1948, with one little restaurant along Pacific Coast Highway in Orange County, Calif. Today, there are 121 Coco's Bakery Restaurant (http://www.cocosbakery.com) locations throughout California, Arizona, and Nevada. More than just a restaurant offering signature entrees, soups and salads, Coco's is a bakery that prides itself on delivering the tastiest, most mouth-watering, fresh-baked pies, cakes, muffins, cookies and biscuits.
About Carrows:
For nearly half a century, Carrows Restaurants (http://www.carrows.com) have been part of the family dining landscape in the West, earning a reputation for consistent values, superior service and delicious comfort. A place where "our family serves yours," Carrows offers griddle items and skillets, hearty breakfasts, juicy burgers, fresh salads, mouth-watering melts and sandwiches. Carrows' dinner selections include their famous Prime Rib, as well as seafood, pasta, chicken and steak. All of which are available at 66 locations throughout California, Arizona and Nevada.
###