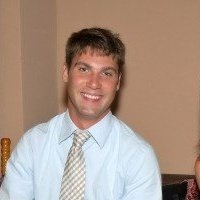 I consider Home Care Assistance to be the Tiffany's of home care, most notably for our high caliber hiring standards and practices, said Ryan Coker.
Charleston, SC (PRWEB) December 22, 2011
Home Care Assistance of Greater Charleston, a leading provider of in-home care for seniors, is proud to announce Ryan Coker as the new District Manager. Coker spent five years as the Marketing and Admissions Director at Mount Pleasant Manor Skilled Nursing Facility and he holds a bachelors degree in Business Administration from the College of Charleston. Coker recently joined the Alzheimer's Association volunteer board and is also a member of the Elks club, lodge #242 of Charleston, a philanthropic organization, where he plans to participate on their Alzheimer's committee. Coker will play an integral role in the operations of the Charleston office and serve as a valuable informational resource for prospective clients. Coker will bring his years of experience in the senior care industry as well as a passion for ensuring optimal quality of life for older adults to this new role at Home Care Assistance.
"I consider Home Care Assistance to be the Tiffany's of home care, most notably for our high caliber hiring standards and practices," said Ryan Coker. "Our 'We Will Be There Guarantee' ensures that a trained caregiver is always available to our clients, even in the event that the primary caregiver is unexpectedly unavailable. No one in South Carolina provides the level of service, transparency and communication that we provide our clients."
That Home Care Assistance does not require a long-term contract for its services is something that Coker found especially appealing, as it speaks to the integrity and quality of the business. "We do not require a length of contract for our services," said Coker. "Instead, we earn your business and trust day in and day out and I am confident that we will be successful."
Nationally recognized as a premier provider of live-in around the clock care for seniors, Home Care Assistance prides itself in taking a preventive approach to health and wellness. Its proprietary Balanced Care Method™, based on rigorously studied lifestyle factors that contribute to healthy longevity, is a core part of its caregiver training model and care program. The caregivers the company hires are bonded, insured, covered by Worker's Comp and screened for criminal backgrounds and driving histories to ensure that clients receive the best care from the most qualified caregivers.
Coker is joining Home Care Assistance in a stage of incredible growth and measured success. The company is in the midst of an aggressive nationwide expansion campaign with plans to have 120 offices open throughout North America by the end of 2014.
To learn more about Home Care Assistance of Great Charleston please visit our website or call 843-216-9915.
ABOUT HOME CARE ASSISTANCE
Home Care Assistance is the leading provider of home care for seniors across the United States and Canada. Our mission is to change the way the world ages. We provide older adults with quality care that enables them to live happier, healthier lives at home. Our services are distinguished by the caliber of our caregivers, the responsiveness of our staff and our expertise in Live-In care. We embrace a positive, balanced approach to aging centered on the evolving needs of older adults. A 2011 Franchise500® Company, Home Care Assistance has received numerous industry awards including Entrepreneur's Fastest-Growing Franchises and Franchise Business Review's Top 50. For more information about Home Care Assistance, our services and franchise opportunities, visit homecareassistance.com or http://homecareassistance.com/about/find-us-near-you/south-carolina/
###