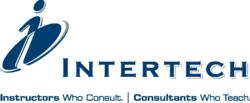 We've long said that we put our customers first and this building puts our money where our mouth is
Saint Paul, MN (PRWEB) December 22, 2011
Intertech (http://www.Intertech.com) will be moving effective January 1, 2012 to new space. The new space doubles Intertech's space. The space will accommodate Intertech's record growth in 2011. In addition, it features twice as many training rooms and a world-class online training infrastructure.
"The new space is driven by a need to handle our record growth and the high demand of our live online training," stated Intertech Partner and Director of Training Sales, Dan McCabe. "This represents a two million dollar investment in our future. From state of the art training rooms for our live online students to a world-class in-person experience, we've committed ourselves to continuing to provide the absolute top experience for our customers."
The new space features twice as many training rooms as Intertech's current space. All rooms are equipped with world-class online training infrastructure from Smartboards to A/V technology that brings the outside online student "in the room." In addition, the space features, more student lounge areas including a fireplace, plush seating, and, as a continued signature for Intertech's in-person students, vending machines that are all wired to be free.
The space also features an Agile application development outsourcing area. This contemporary, fluid space allows project managers, analysts, developers, and QA staff to create software for Intertech's clients from front-to-back.
"Clearly this is an exciting day for our firm and represents a significant milestone. We've long said that we put our customers first and this building puts our money where our mouth is," stated Intertech Partner and Director of Training, James White.
The new building is located at 1575 Thomas Center Drive, Eagan, MN 55122.
Intertech delivers training and consulting on Java, .NET, Azure and Cloud Computing, XML, SQL Server, SharePoint and related technologies as well as newer emerging technologies like iPhone training, Android training, and iPhone consulting.
About Intertech
Founded in 1991 by local entrepreneur Tom Salonek, Intertech, Inc. has grown from a one-person shop to the largest combined software developer training company and research-supported consulting firm in Minnesota. Intertech designs and develops software solutions that power Fortune 500 businesses along with teaching these and other organizations including mid-sized companies and state government.
Intertech works with NASA, Wells Fargo, Lockheed Martin, Microsoft, Intel, and other major companies around the United States helping them learn and use technology. Intertech is a Microsoft Gold Partner, a Microsoft Inner Circle member, a seven time winner of the Best Places to Work in Minnesota award, a finalist in the Wall Street Journal's Winning Workplaces award, a multi-year winner of the Inc. 500 and the Inc. 5000 awards for company growth, a winner of the Forbes ASAP growth award, and a winner of the Minnesota Fast 50 growth award. Intertech has been featured in Inc., Forbes, Upsize magazine, the Star Tribune, the Business Journal, the Pioneer Press, the Hudson Star-Observer, Minnesota Business, and Twin Cities Business Monthly.
# # #