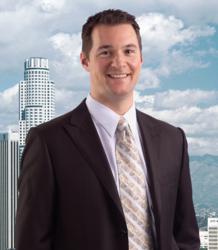 This fundraiser was right up our alley - raising money for a great cause.
Culver City, CA (PRWEB) December 22, 2011
Team TAG, a Los Angeles-based sales and marketing company, announced that company recently raised funds for the Venice Boys and Girls Club by participating in the Venice Naughty or Nice Pub Crawl, which took place at seven different locations in downtown Venice Beach, California on December 10th.
Team TAG partnered with the Young Professional Society of Venice for the crawl. More than 200 people and a slew of donations raised more than $3,000 for a grant program, which will go to the winner with the best proposal for improving programs at the organization.
"The Boys and Girls Club has been a great charitable organization to work with. More than 4,000 kids in West LA benefit from the leadership of the Club," said President of Team Tag, Jaime Hepp. "This fundraiser was right up our alley – raising money for a great cause."
The Boys and Girls Club of Venice provides less fortunate families and single parents with after school programs at a facility in which they can study and practice arts and sports. Over the years, Team TAG has contributed to this particular club in Venice alongside other donors including the Los Angeles Lakers, Red Hot Chili Peppers and Nike.
The Pub Crawl had a variety of events, including a costume contest with a grand prize of five tickets to Disneyland, karaoke caroling, and a Christmas photo booth hosted by Venice Paparazzi. Crawlers enjoyed a private fireworks display and "rehab" party at Hotel Erwin's rooftop bar.
"This was such a great event and I'm so proud of each and every Team TAG team member who participated," said Jaime Hepp. "When our company sets a goal, we meet it every time, and this was no exception. We are excited to continue raising funds for the Boys and Girls Club of Venice."
About Team TAG
Team TAG sells products and services on behalf of major Fortune 500 companies to their business and consumer clients. Team TAG specializes in client acquisition and retention, as well as leadership and strategic consultation. For more information, log on to http://www.teamtaggroup.com or call (310) 670-6500.
###