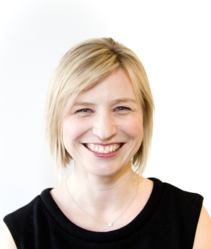 Social media is changing at breakneck speed, and marketers are finding that it can be tough to keep up without a partner on the front lines.
Seattle, Washington (PRWEB) December 22, 2011
Banyan Branch, a full-service social media agency that provides end-to-end marketing services for the world's leading brands, today announced it has added three new executives to its management team, including Jennifer Blank Hecht as the company's senior vice president of Client Services. Banyan Branch, which announced a $1.7 million series A funding round and almost 100 percent year-over-year revenue growth in October of 2011, has seen a significant expansion of its client base as brands look to increase their social media efforts – according to a November 2011 MarketingSherpa study, 84 percent of marketers plan to continue investing in social media.
Banyan Branch's new senior vice president of Client Services Jennifer Blank Hecht joins the agency with more than 12 years of experience in digital and social channels. Most recently, Blank Hecht led social media efforts for Wunderman as the Seattle Program Director for social media, where she engineered and oversaw the first social listening and monitoring initiative for Microsoft's Emerging Media, as well as drove influential outreach programs and content management for other Microsoft business groups, including Sharepoint, Visual Studio and its Public Sector team. She also managed creative campaign development and social media programs for companies such as T-Mobile, HP and Noble House Hotels & Resorts, and for multiple non-profits including Mercy Corps and Pacific Science Center. Prior to Wunderman, Blank Hecht worked on integrated marketing programs, including television, radio, print and digital projects at agencies including Hydrogen, Foote, Cone & Belding and The Domain Group (now Merkle).
Erik Arpe joins Banyan Branch as Account Director, with almost 20 years in client service and business development positions with both creative agencies and marketing services firms, specializing in brand strategy, interactive and traditional design, marketing and social media. Most recently, Arpe was Account Director at Visible Technologies, the social media monitoring and analytics company, where he oversaw the Microsoft business, managing numerous Microsoft business groups in brand and competitive monitoring, engagement and community outreach, influencer identification and social servicing. Arpe has also worked with consumer-facing companies including Emirates Airline, IKEA, Bosch, Toyota and T-Mobile.
Stephanie Camp also joins Banyan Branch as an Account Director, with seven years of global account management experience. Camp has led direct response digital campaigns for Microsoft in Seattle and helped redefined the Ridley Bikes brand in Belgium. She has also executed integrated campaigns for Kirkwood Mountain Resort, Boston Medical Center and Allied Feather and Down and launched a new technology platform for Starbucks Germany.
"Social media is changing at breakneck speed, and marketers are finding that it can be tough to keep up without a partner on the front lines," said Blake Cahill, principal at Banyan Branch. "Brands have come to rely on us not only because we help them make sense of the landscape, but also because we show them how to take advantage of these changes to engage with a target audience. The addition of Jennifer, Erik and Stephanie to the Banyan team will enable us to continue scaling to meet increased demand in 2012 and beyond."
###