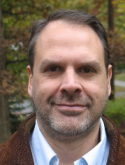 At the Institute we've been looking into this problem and are now beginning the 401K Rollovers Campaign to both educate people and suggest solutions.
Fairfax, VA (PRWEB) December 22, 2011
Tim Berry, Advisory Panel Attorney with FinancialSuccessInstitute.org, says this about the retirement market size, "Market size - It's massive. Last time I checked there were $18 Trillion inside retirement plan assets. This covers 401Ks, defined benefit plans, etc. If we break it down to only IRAs, there is a mere $4.7 Trillion. Challenges come with the self directed IRA. Even if people have what they think is a competent tax professional, I'm convinced the vast majority have probably caused a problem with their IRA. The challenge with IRAs is if you do one tiny thing wrong with the IRA, the whole IRA blows up and becomes fully distributed. This leads to all kinds of Internal Revenue Service penalties and taxes."
Richard Geller, CEO of the Institute and advisory panelist, adds, "The Institute's 401K Rollovers Campaign is intended for IRA owners. An IRA cannot engage in any transaction with anybody or anything considered related to the IRA. The penalty for doing so is the IRS will consider the IRA fully distributed. This involves the Related Party and Prohibited Transaction Rules. While the same rules apply to 401Ks, a violation can have significantly less consequences for a 401K. That's a primary reason the Institute launched a 401K Rollovers Education Campaign."
Berry comments, "One prohibited transaction that is often violated is it's prohibited to lend money or extend credit between a plan and a disqualified person. Where many self directed IRA owners go wrong is by personally guaranteeing to cover losses, expenses, or other costs generated by the IRA. This is considered an extension of credit. The reason nearly 90% of IRA account owners have violated this rule is because most IRA custodians have a clause in the contract requiring the guarantee."
Geller says, "At the Institute we've been looking into this problem and are now beginning the 401K Rollovers Campaign to both educate people and suggest solutions. Namely, for people to use self directed 401K rollovers to best protect retirement funds.
Using 401K rollovers, investors move their funds into what the IRS deems a 'Qualified Plan'. This makes 401K rollovers eligible for an IRS program called Employee Plans Compliance Resolution System. The traditional IRA is not eligible for this self resolution program. It's a scaled plan where the simplest mistakes don't cause fees to apply. As the seriousness of the mistake increases so does the penalty fee. As a Qualified Plan, 401K rollovers with a favorable determination letter for the IRS may correct even significant problems without payment of any fee or sanction."
FinancialSuccessInstitute.org has already begun releasing information about 401K rollovers. Readers can access this 401K Rollovers article for more information. As the 401K Rollovers Campaign gears up, more information will soon be released by FinancialSuccessInstitute.org.
Geller ends with, "The institute's expert panel will be going deep into the details regarding 401K rollovers. The 401K Rollovers Campaign will find solutions for self directed IRA owners and publish 401K rollovers information at FinancialSuccessInstitute.org."
Disclaimer: Information here and at FinancialSuccessInstitute.org is not legal or professional advice for your self directed IRA or any retirement accounts. It's intended only as general information sharing. Seek professional assistance regarding your specific circumstances and applicable laws before converting IRAs using 401K rollovers or taking any other retirement account action.
###