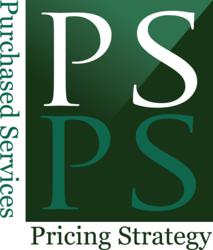 when cost savings are pursued, savings on purchased services ranged from 10% to 29% versus the average 5% to 17% for other commodities or materials
Wall, NJ (PRWEB) December 29, 2011
Purchased Service Pricing Strategy, the leading provider of purchased service expense reduction, has launched the first and only subscription service that provides price benchmarking data for all of a hospital's purchased service spend. PSPS uses their proprietary and comprehensive database of 107 purchased service categories to offer hospitals market-competitive pricing with in each category.
Increasingly, the typical areas that hospitals look to achieve savings are becoming exhausted, resulting in the shift for healthcare leaders to look elsewhere to meet expense reduction needs. Purchased Service is an area of immediate opportunity for hospitals, as it usually accounts for 50% of a hospital's total purchased dollars.
Research has identified three important areas in purchased services contracting. First, the opportunity to increase profits through more effective purchasing probably is greater in the decisions on services then on the decisions on goods. Second, Purchased Services are historically known for costly errors resulting in substantial financial losses. Finally and most critical, when cost savings are pursued, savings on purchased services ranged from 10% to 29% versus the average 5% to 17% for other commodities or materials.
PSPS's experienced team consists of healthcare executives, clinicians, business analysts, and financial analysts who save hospitals, on average, 16% on their Purchased Services Spend through PSPS services.
Through Purchased Services Pricing Strategy, co-founders Lisa Miller and George Malik are revolutionizing how hospitals can reduce purchased services costs. Lisa Miller founded VIE in 1999 and has generated over $250 million in non-labor cost savings and revenue improvements. Miller is a respected leader within health care supply chain management and hospital revenue cycle. George Malik's 30 year career in Healthcare Materials Management has provided him with extensive experience in reducing expenses throughout hospitals.
PSPS recognized the healthcare marketplace needed a specific benchmarking service for purchased service. Malik states "Purchased Services are so commonly over looked, one of the reasons is the complex nature and unavailable benchmarking data. Over the past 13 years we have seen money being lost through overpriced purchased services, and we decided to come up with PSPS as a solution."
To start a PSPS subscription service at your hospital email PSPS(at)VIEHealthcare(dot)com, or call (732) 359-7646 EXT 500. Or you can visit http://purchasedservicespricingstrategy.com/ to learn more about the PSPS subscription. Until January 15th, 2012 PSPS is offering a 10% discount to all new subscribers.
###