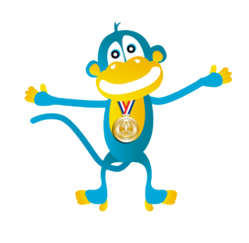 The beauty of Wordpress is not only is it super affordable to create a new website with, it is also incredibly easy for anyone to update and maintain. That means no more expensive bills from your web design agency
Geelong, Victoria (PRWEB) December 23, 2011
Spanky Media, a leading Australian Wordpress Development Company, have just announced they plan to begin operations in Geelong early in 2012.
Head of Development, Kirk O'Connor, says, "After seeing some of the success we have been able to deliver to our Melbourne customers, we feel the time is right to be able to extend our reach to Geelong businesses."
Geelong has a very vibrant business community, with an emphasis on manufacturing, retail, health care and construction. Many of these businesses are struggling due to the downturn in the economy, and O'Connor believes that these same businesses are missing out on many opportunities by not having a website that is not only built to convert into sales, yet is also built to be found in Google.
"Wordpress is like no other platform on the market. It's affordable, looks great, and best of all it is loved by Google and has loads of built in features that can allow it to outrank most other platforms."
Originally a blogging platform, Wordpress has come a long way in the last few years as the tool of choice for many of the worlds leading websites.
O'Connor goes on to say, "The beauty of Wordpress is not only is it super affordable to create a new website with, it is also incredibly easy for anyone to update and maintain. That means no more expensive bills from your web design agency."
Geelong businesses have seen many dark days over the years, and the impact Ford Motor Company of its all too regular downsizing has not helped. With the cuts at Ford, many past employees have started their own small business.
These small businesses that have opened are struggling to get leads and customers, and as Australia turns to the Internet to do their research and shopping, and business that does not seriously have a professional presence online is in threat of failure.
Spanky Media is Australia's leading Wordpress Development Company, and they have premium Wordpress websites from just $495.
###