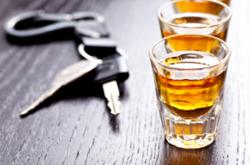 London (PRWEB UK) 22 December 2011
Drink driving deaths increase during December and January, due to the high number of parties for Christmas and New Year. Despite the strict road traffic laws that exist to prevent such incidents, drink-driving related accidents are an extremely common problem. Every year in the UK over 3,000 people are either hurt or killed in road traffic accidents which are caused by people driving under the influence of alcohol.
Insurance is no longer valid if the driver operates his/her vehicle under illegal circumstances. Drivers are liable for all damages to their own car as well as any damages to anyone else's vehicle.
Insurance companies automatically load premiums for drivers who have points on their licence and also have a ban for drink driving. Insurers always ask if you have had any endorsements for motoring offences within the last 5 years. Failure to disclose such a conviction could result in your insurance being invalidated.
Motorists convicted of drink driving could see the cost of their car insurance premiums rise by 85 per cent on average, according to MoneySupermarket.com.
Research carried out by Britain's number one comparison site found that having a drink driving conviction (DR10 penalty) on a driving license can dramatically increase the cost of car insurance premiums. Motorists could see the cost of their cover go up from an average of £424 per year to £784. Moreover, some drivers may find it difficult to obtain insurance in the future.
If not already insured, look for insurance brokers. Their knowledge will reveal ways you can save money on your chauffeur insurance policies.
Source:
Trade Plan Insurance: http://www.planinsurance.co.uk/taxi/products/chauffeur/
Weboptimiser News: http://www.weboptimisernews.com
###