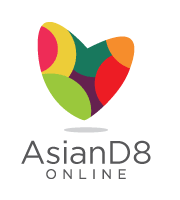 Fighting back against online fraud, AsianD8 are at the forefront of online dating safety.
(PRWEB) December 24, 2011
There has been a steady stream of negative publicity engulfing the online dating industry in the latter part of 2011 centering around online fraud. Organised crime syndicates, often located outside of the UK, have become sophisticated in their methods to extrapolate money from unsuspecting online dating users. This is frequently achieved by building relationships with the an online dater and then creating elaborate scenarios where the victim is lead into a trap, and made to feel like they are the only one who can help.
There have been 730 complaints reported to the Police over the past 15 months with losses totalling £8 million ranging from £50 to £240,000. However, research suggests that the crime is bigger than reported. A study undertaken by the universities of Westminster and Leicester, working with the Serious Organised Crime agency, discovered that 2% of people (interviewed) personally knew someone who had encountered a fraudster via an online dating website.
The trend in online dating scams has not gone unnoticed in the media either, with stories making the front page news in the UK. This news has been severely detrimental to the dating industry which had made significant inroads towards reducing cynicism to an industry worth $4 billion. It also comes as a warning to the online dating industry for the need to counter these alarming trends.
One company that has been at the forefront of such measures to put a stop to online dating scams has been AsianD8. The companies ethos has been to for its customers to interact in a safe environment. Sujan Shah, spokesman for the company, felt that AsianD8 was in their opinion the safest Asian dating website in the UK.
The company has partnered with one of the leading identity verification agencies which utilizes a range of sophisticated tools to check a person's identity. This essentially ensures that the person is who they claim they are. Using identity checking software isn't common practise in the dating industry as it can be quite costly, however, AsianD8 are committed to investing in technology to create barriers against online fraud and create the safest Asian dating website in the UK.
AsianD8 is also one of the very few dating websites which encourages its members to call the UK customer service team. This adds further security by allowing members to report anyone they feel may not be legitimately using the website.
AsianD8 is the largest Asian singles website in the UK with in excess of 35,000 registered UK members. The company operates under Global D8 Ltd and has been in existence since 2007.
###