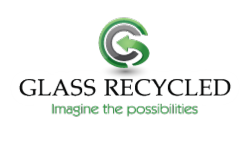 Plano, TX (PRWEB) December 27, 2011
When thinking of countertops, most think in terms of residential use. From new construction to remodeling, designers are constantly specifying a variety of materials for home use. But even more prevalent is commercial countertops design – from restaurant bars and tabletops to jewelry stores, fine boutiques and more. So when Lapperts Hawaii began planning to expand its locations, they looked far and wide for something beautiful, durable, maintenance free and ecologically-pleasing. Their search led them to select Glass Recycled – the Texas-based firm that makes recycled glass countertops for both residential and commercial use.
With one of the many benefits of Glass Recycled being customization, Lappert's was able to easily match the color scheme of their new location at Kakuiula on the Hawaiian Island of Kauai. Whereas other alternatives such as granite, marble, tile and Corian only come in a certain number of colors – Lappert's was able to custom formulate their own creation – a snow white base with recycled red stain glass and mirror mixed in – for a stunning, durable, eco-friendly surface.
They were so pleased with the recycled glass terrazzo product – which installs just as easily as other countertop options – that they used it again in a remodel of their location at the Hilton Hawaiian Bazaar Village in Honolulu, Oahu.
For a limited time, Glass Recycled is getting a jump on the new year by kicking off a January White sale now – offering an IPad2© with each order placed by January 31.
According to Tim Whaley, company founder and inventor of the firm's patented process of using recycled glass products to create beautiful and eco-friendly kitchen countertops, bathroom vanities, flooring, walls and more, "December is a great time to plan for new projects and remodeling. So we thought a White Sale was the perfect opportunity for designers, architects and homeowners to try our product – whether it be for a home or business. And with the recent unveiling of our GlassSTORE and Designer Showcase to create custom samples, the IPad2© makes it even easier to discover all our products whether at home, at a clients office or on the go."
For details on the White Sale including available products, colors, and specifications, visit glassrecycled.com. The White Sale offer is good on any custom combination using the firm's bright white base. Considering there are a number of glass, porcelain and mirror chip color and size choices, hundreds of final color choices are available during this special offer. Countertops and bars are a perfect fit for GLASS RECYCLED products, but designers can also custom create tabletops, desk and just about anything imaginable with this exclusive GlassSLAB product line.
Dream it, achieve it may sound like a familiar statement, but with GlassSLAB countertops it really is true. To be able to match anything the mind can conceive and not be restrained by the short list of color choices that granite or terrazzo offers is a fabulous feature of the product. In addition, helping the environment by alleviating landfills of thousands of pounds of un-used glass daily makes GlassSLAB a great opportunity in kitchen countertops, restaurants and bars and more.
In addition to GlassSLAB for countertop use, the firm has created three additional sub-brands including GlassPLANK is the company's unique flooring and wall panel products, GlassDECOR that can be transformed into uniquely designed interior products such as recycled glass table tops, glass panels, ceiling tiles and other imaginable applications and GlassSCAPE – which is loose, bagged recycled glass and porcelain aggregate product that can be used as a permanent and beautiful alternative to groundcover, mulch or used in fountain and aquariums.
To find out more about this cutting-edge product, visit glassrecycled.com, phone 888.523.7894 or contact glassrecycled()gmail.com.
# # #