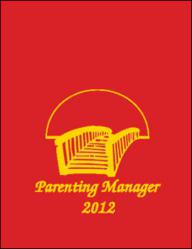 Houston,TX (PRWEB) December 22, 2011
The Center for Court Services and Counseling announces a new parenting website, Co-Parenting-Manager.com, that specializes in single parent families and divorce parenting. The website offers important parent education articles and calendar/planners that help parents with their court approved parenting plan.
The website was developed by healthcare professionals whose focus is helping parents fulfill their roles in relation to time management. Managing quality time between parent and child is an acquired skill that is influenced by prior parenting behaviors and by the amount of emotional baggage divorced couples transfer to the post divorce setting.
Developing positive time management occurs over time and can be helped by using calendar/planners, the gold standard in planning, organizing, scheduling and tracking parent/child events. Using a calendar/planner formalizes parent/child commitments every day, every week, every month and every year and becomes a covenant between parents and children.
Co-Parenting-Manager.com offers two calendar/planners, one for parents and one for kids. What better way to show, every day, how love and commitment can overcome uncertainty and change. The website, through its articles, encourages parents to focus on the present and the future, rather than dwell on past conflicts. Building a positive frame of mind and using a calendar/planner can help in developing the discipline and parenting skills necessary to become a successful parent.
Parents and others interested in learning more can visit co-parenting-manager.com.
Media contact: Mel Kaufman at 713.729.2349
###