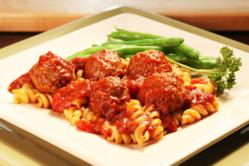 ...some individuals are genetically predisposed to gain weight more easily than others...
New Orleans (PRWEB) December 22, 2011
As medical research continues to uncover the connection between DNA and weight loss, GenoVive, a pioneer in DNA-based diet solutions, has launched an introductory program aimed at helping Americans jump-start their weight loss programs as the new year begins.
The "New Year, New You" program represents a modern approach to weight loss that starts with DNA testing and analysis and results in customized meal and exercise plans with online support and nutritional supplements that together lead to healthy and sustainable weight loss.
"Weight management is the outcome of the balance between energy consumption and energy utilization, which is ultimately influenced by individual genes and genetic variation," said San San Ng, PhD, Molecular Biology (ASCP)CM, and Director of Scientific Affairs for GenoVive. "Current research shows that fad, one-size-fits-all or elimination diets that are not based on individual DNA analysis will not deliver optimal results for all people. Weight management programs that feature the ideal combinations of macronutrients and exercise regimens for specific genotypes, teach people how their individual bodies respond to certain foods. And that, in the end, leads to healthier and more sustainable weight loss."
A member of GenoVive's Scientific Advisory Board, Dr. Ng's research interest is in an emerging field in nutrition called nutrigenomics, which is the study of the effects of foods on gene expression and the role certain genes play in weight gain. GenoVive's "New Year, New You" program is rooted in this science and starts with an in-depth analysis of an individual's DNA to determine that person's specific genetic disposition for weight gain including how the body processes and mobilizes fat, metabolizes sugars and carbohydrates and responds to various levels of exercise. Based on the results of the DNA test, GenoVive develops meal and exercise programs that are customized to work for that person's unique genetic makeup.
According to GenoVive founder, Vic Castellon, a pharmacist with a background in DNA sciences, some individuals are genetically predisposed to gain weight more easily than others, resist or regain weight loss, store weight in the abdominal area, or any combination of these outcomes.
"Our geneticists reviewed more than 2,000 studies on the impact of genes on weight loss and identified 12 gene variants that are key to sustained weight loss," said Castellon. "A weight management program that is based on individual genetic profiles dramatically increases the chances for healthy weight loss success over the long-term."
Recent research also illustrates how food additives, preservatives and hormones disrupt cell function and hinder weight loss. Because food carries information to our genes about the environment, they serve as signals to our surrounding cells and can change the expression of certain genes. Unlike other major weight loss programs, all food in the GenoVive programs is 100 percent natural and does not contain:

Growth hormones
Antibiotics
Preservatives such as BHA or BHT
Nitrates or sulfites
Artificial sweeteners or sugar alcohols
Other similar incidental ingredients that may not be required to appear on the label
The "New Year, New You" program will be offered for a limited time only. For $599.98, or less than $20 per day, the weight loss solution includes:

Weight management DNA test kit, a simple, cheek-swab sample kit that can be used and mailed from home
In-depth, weight management genetic profile report available via mail or secure online download
One-month supply of a customized all-natural, six-day per week meal program including 24 daily meal kits complete with breakfast, lunch, dinner, and two snacks.
A 30-day supply of nutritional supplements including Gen-Multi Vitamin and Mineral Supplement, Gen-Biotics probiotic with digestive enzymes, and Gen-Omega Omega-3 supplement.
Customized exercise plan with 36 different daily routines featuring exercise videos and schedules.
Access to the online Gen-V Community with educational materials and supportive community discussions, forums and blogs.
GenoVive is sold directly to the consumer through GenoVive.com and by phone with convenient home delivery. For more information, visit GenoVive on Twitter @myGenovive, Facebook at http://www.facebook.com/GenoVive, and YouTube at http://www.youtube.com/GenoVivednadiet.
# # #