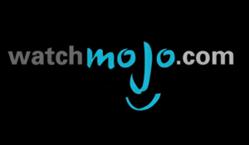 Montreal, Canada (PRWEB) December 22, 2011
WatchMojo delivered its annual summary of the year by publishing a twelve part video series with clips covering the news, politics, sports, business, music, film, video games, health and cars of 2011.
The final list includes:

Story of the Year: Popular Uprisings (with videos on the Arab Spring and Occupy Wall Street)
The year in review: a retrospective of the stories that stood out in 2011
Actor of the Year: Ryan Gosling
Band of the Year: Arcade Fire
Artist of the Year: Adele
Company of the Year: Twitter
Sports Franchise of the Year: Green Bay Packers
Video Game Year-in-Review
Health Trend of the Year: The Gluten-Free Diet
Car Trend of the Year: Green cars
Newsmaker of the Year: Apple's founder Steve Jobs
Watch this year's videos on WatchMojo; news organizations and bloggers can also embed a playlist here.
This year's series comes on the heels of last year's popular retrospective, as well as the comprehensive eight-part 2000s decade in review that WatchMojo published in 2009, which included videos on business, fashion, music, science and more.
WatchMojo was founded in 2006 by Ashkan Karbasfrooshan and has emerged as one of the most industrious and polished video content creators with a catalog of seven thousand videos on lifestyle, entertainment and knowledge. The company's pop culture and infotainment videos are carried on portals including Yahoo!, MSN and AOL, as well as video destinations like YouTube, Hulu and many others.
Expanding its tentacles away from the Web and into mobile, out-of-home, over-the-top connected devices, WatchMojo also helps academic publishers teach global students how to learn English.
Today, WatchMojo reaches 50 million consumers per month across its many platforms and has served up 700 million views all-time.
About WatchMojo
WatchMojo helps you become more successful by covering the people, places and things that inform and entertain you socially, personally and professionally.
Supplying the world's largest media properties, WatchMojo is a leading producer of professionally-produced, ad-friendly, premium videos covering Automotive, Business, Comedy, Education, Fashion, Film, Food, Health & Fitness, History, How To, Lifestyle, Music, Politics, Science, Space, Sports, Urban Living, Technology, Travel and Video Games.
The company's catalogue of seven thousand videos has generated 700 million video views since 2006.
Marketing Magazine picked WatchMojo as one of Canada's Digital Media Companies to Watch in its September 2011 issue.
Learn more on http://www.WatchMojo.com
###