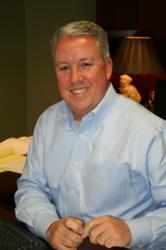 We help smaller financial institutions avoid the regulatory nightmare that is costing Bank of America $335 million in fines.
Charlotte, North Carolina (PRWEB) December 28, 2011
Overburdened community banks and credit unions made 2011 a banner year for TRUPOINT Partners, an independent consulting firm devoted to helping smaller financial institutions better manage their businesses.
"By empowering financial institutions to be proactive with their data, we are helping them avoid the kind of regulatory nightmare that is costing Bank of America $335 million in fines," said TRUPOINT Partners CEO and President Trey Sullivan. "Our comprehensive, customized reporting and easy-to-access data analytics enables bankers to concentrate on what they do best, which is serve their customers and manage their business."
In 2011, TRUPOINT Partners continued its commitment to serve community banks while building the infrastructure necessary to support its future growth initiatives. As part of its growth initiative, the company announced:

The hiring of veteran banker and banking advocate Andy Barksdale to serve as executive vice president and managing director, focusing on sales, marketing and strategic issues. Barksdale started his banking career in 1989 with Trust Company Bank (now SunTrust), and was most recently executive vice president for UVEST Financial and LPL Financial, serving as an outsource partner to 800 financial institutions.
The promotion of Justin Smith to vice president of new business development and relationship management. Smith has worked on compliance issues for community banks for more than a decade, building a strong, supportive relationship with TRUPOINT Partners' customer base.
"Justin's experience serving and supporting our existing customers makes his point of view critical for anticipating and meeting the needs of new customers," Sullivan said. "And we were fortunate to hire Andy, whose depth of experience gives an additional perspective to our seasoned team of analysts, statisticians, former bankers and compliance experts."
The company's recent growth requires the hiring of six additional positions in the first quarter of 2012
The first-quarter launch of its new web-based analytics platform, TRUPOINT Analytics, is expected to fuel additional growth for the firm. This new analytics platform is a subscription-based, pay-as-you go, compliance- and management-reporting system for community banks.
"Compliance costs are rising dramatically and many believe they will outpace earnings in the foreseeable future," Sullivan said. "Our clients told us that something had to be done to reduce complexity and make it easier to access and understand their data. We listened and we believe our new analytics platform will provide our community bank clients these benefits plus so much more."
The new platform will enable users to access a robust library of compliance, management, and marketing-analysis reports with a single click, eliminating the need to buy expensive software or get specialized training.
About TRUPOINT Partners: TRUPOINT Partners is an independent consulting and data analytics firm providing a variety of tools and services to financial institutions. TRUPOINT Partners serves community based institutions, helping them reduce their costs, manage their risks and grow their business.
For more information, visit http://www.trupointpartners.com or contact Andy Barksdale at 704-944-1031 or abarksdale(at)trupointpartners(dot)com .
###