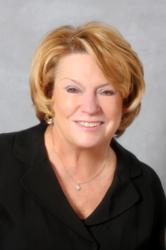 I'm extremely pleased to have brokered this deal for both parties.
(PRWEB) December 26, 2011
Kathy Zamechansky, president and owner of KZA Realty Group, Inc. in New York City, recently brokered a deal in the Bronx representing both the landlord, Samuel Gaccione of Longwood Gardens, LLC, and the tenant, Jackson Ojo of Variety & Beauty Supply store. Ojo signed a five-year lease for $700,000 so that Variety & Beauty Supply could occupy the space located at 860 E. 161st Street. The property is 7,550 square feet in size.
"The Bronx has been my home for over 40 years and I've worked in the real estate industry here for over 35 years," Zamechansky said. "As such, I'm extremely pleased to have brokered this deal for both parties. I'm very confident that both parties will benefit from this lease and that Mr. Ojo's Variety & Beauty Supply store will thrive in this wonderful space on East 161st Street."
KZA, which maintains offices in the Bronx and Westchester County, also recently completed a deal for the purchase of a half-acre of land valued at $2,000,000 in Mount Vernon, NY. The land, located at 130 Mount Vernon Ave., has been zoned and approved for both residential and retail development. Zamechansky represented the buyer, Rella Fogliano, President of MacQuesten Companies, residential developers in both Westchester and the City of New York. The seller was represented by Andy Grossman of NAI Friedland Realty.
"KZA just expanded our offices into Westchester County this past summer, so this deal is a huge step for us," Zamechansky said. "I'm extremely proud to have represented Ms. Fogliano at MacQuesten Companies to close the deal and secure this property for her and her company. This is an excellent piece of real estate that will be a residential development with retail on the ground floor. I'm excited to say it's going to be a catalyst for further residential development in this area of Mt. Vernon."
KZA Realty Group (http://www.kzarealty.com) is a commercial real estate brokerage and development consulting firm with offices in both New York City and Harrison, N.Y. Founded in 1998 by real estate professional Kathy Zamenchansky, KZA specializes in commercial planning, project management, community and government relations, finance, marketing, and communications. Ms. Zamechansky is a member of several community and business organizations in the Bronx and Harlem, including the Board of Directors of the Bronx Overall Economic Development Corporation, Board of Governors of the Bronx, the Manhattan Board of Realtors, the Board of Directors of the New Bronx Chamber of Commerce, the Harlem Business Alliance and the Advisory Board for the Fund for the Future Women Leaders of the Bronx. In 2009, she was named one of the 25 Most Influential Women by The Bronx Times Reporter and was awarded the Realtor of the Year by the Manhattan North Association of Realtors (BMAR). She may be contacted directly via cell at (347) 386-9452 or email at kzama(at)aol(dot)com.
Kathy Zamechansky
Bronx Office
KZA Realty Group, Inc.
1860 Yates Avenue
Bronx, New York 10461
718-829-5775
718-829-6515 Fax
347-386-9452 Cell Phone
kzama(at)aol(dot)com
Westchester Office
KZA Realty Group, Inc.
600 Mamaroneck Avenue
Harrison, New York 10538
914-468-0866
###