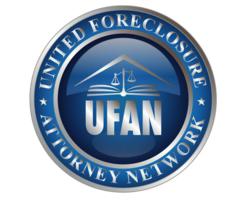 As part of the fight for homeowners, UFAN continues to fight for its clients' rights long after foreclosure has concluded.
Roseville, California (PRWEB) December 22, 2011
Recent statistics suggest that banks are stepping up their foreclosures in the latter portion of 2011. Foreclosure rates were up in the third quarter of 2011 which some experts believe might be prompted by an improvement in the housing market, CNN reports. The story suggests that, with the rise in housing prices, banks have a greater incentive to foreclose on delinquent borrowers. Real estate market researcher Realtytrac, cites California, Nevada and Arizona as states leading the nation in foreclosure rates.
The ultimate question for many struggling homeowners whose properties have been foreclosed is the possibility of physical removal from their home by the local Sheriff. UFAN as a firm is dedicated to assisting homeowners with their number one goal: staying in their homes. UFAN will continue to fight for homeowners even after a trustee's deed upon sale has been recorded.
"A bank can't simply foreclose on a homeowner who is disputing the validity of the mortgage and dispossess them of their property," says Kristin Crone, CEO and lead attorney at UFAN. "As part of the fight for homeowners, UFAN continues to fight for its clients' rights long after foreclosure has concluded."
The recent uptick in foreclosure rates comes despite the flaws in foreclosure practices of the major banks over the past few years, which have been well documented in the press. UFAN is currently litigating on behalf of clients believed to have been injured by the mortgage practices of the major banks.
In California, the eviction process begins once a bank forecloses on a home. The bank must then get a judgment in the unlawful detainer court conferring the legal right to evict the homeowner. For clients facing an eviction, UFAN investigates the circumstances surrounding the mortgage and subsequent foreclosure and determines whether the homeowner has a viable defense to the unlawful detainer action. Where there is a legal basis to fight, UFAN will defend the homeowner in an unlawful detainer action.
Homeowners who are facing an unlawful detainer action or foreclosure are urged to contact an attorney immediately as time to respond to a properly served unlawful detainer action is five (5) days.
Complementary consultations available.
ABOUT THE UNITED FORECLOSURE ATTORNEY NETWORK
UFAN Legal Group, PC dba United Foreclosure Attorney Network (UFAN) is a Roseville, California-based law firm providing mortgage litigation and other debt related legal services. The dedicated attorneys and staff at UFAN work tirelessly to seek justice and fight for the rights of its clients. For more information call toll free 1-866-400-4242.
This release may constitute attorney advertisement. Kristin Crone, Esq. is the attorney responsible for this advertisement. The information in this release and on the UFAN website (ufanlaw.com) is for general information purposes only. Nothing in this release or on the UFAN website should be taken as legal advice. Prior successes are no guarantee of future performance. Litigation is inherently uncertain and results in litigation are never assured.
###