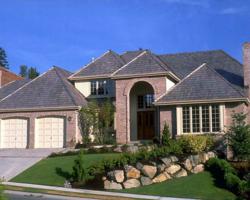 On the topic of a Homeowner's Insurance policy check-up "It's so easy to forget or put off; and so important not to." Kyle Kennon
LosAngeles, CA (PRWEB) December 24, 2011
It's standard practice for people to have an annual physical check-up. BMCC Insurance recommends conducting a financial health check-up as well. This includes updating your homeowner's insurance. BMCC Insurance offers the following tips when reviewing your homeowner's policy.
There are two major reasons for checking your policy annually. The first is to examine the replacement cost. Many people are mistakenly under the impression that because home values are down, that they might be over-insured. That's not true.
Homeowner's insurance covers the cost of rebuilding and those costs, lumber, supplies, labor, etc., have not gone down. It is wise to have the proper coverage to rebuild if necessary. Proper insurance covers for the current market cost of rebuilding; not what they home is worth.
The other major reason for an annual homeowner's policy check-up is to make sure that all belongings are protected. Over the years people accumulate electronics, clothing, jewelry, art, furniture and more. It's easy to forget all the things you've accumulated. So, make sure to conduct an evaluation of the home's contents to insure that proper coverage is in place in the event of an emergency.
The Insurance Information Institute suggests using a free home inventory program located at http://www.knowyourstuff.org
Other options to explore are inflation protection, replacement cost and special riders for art, jewelry and other similar items not necessarily included in a normal homeowner's policy.
It's easily forgotten by people because homeowner's policies are included in their mortgages.
Executive Insurance Director, Kyle Kennon, stresses the importance of a homeowner's insurance check-up. "It's so easy to forget or put off; and so important not to."
BMCC Insurance is an online insurance agency servicing both personal and commercial sectors. Areas of specialty include auto, home, life and commercial lines.
To contact BMCC Insurance, e-mail Kyle Kennon at kyle.k(at)bmccinsurance(dot)com or Kristine Ter-Arutyunyan at Kristine.t(at)bmccinsurance(dot)com or call 855.855.2622.
###