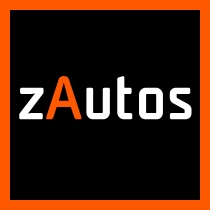 Irvine, Calif (PRWEB) December 24, 2011
As a leading expert in car research, zAutos provides a variety of tools to aid consumers in their search for the perfect vehicle. To add to its growing list of features, zAutos.com is introducing its consumer guide to finding a 2010 Toyota for sale. By clicking on the "Find a Used Car" tab, car shoppers can peruse over 80,000 Toyotas available for sale across the country, including over 11,000 from the 2010 model year. Some of the most popular models for sale include the 2010 Toyota Camry, 2010 Toyota Corolla, and 2010 Toyota Tacoma.
Buying pre-owned cars is often a smart choice in today's economy. Many desirable new cars come with a hefty price tag, making a consumer's choice especially difficult. But car shoppers that instead look for pre-owned vehicles open themselves up to more options and often find the exact vehicle they want at a more reasonable price. zAutos helps consumers in their car research experience by providing a selection of more than one million used cars for sale. The process all begins on the site's used car application.
Inside the application, viewers can click on the year, make, and model of their desired vehicle. Search results can also be sorted further by price and vehicle mileage. After a user initiates a search for a 2010 Toyota, a list of available Toyotas - that meets the user's search criteria - will appear. To access the details of a specific Toyota in the list, a user simply needs to click on the vehicle image on the left. Users will then see a gallery of images, a detailed list of features, the seller's contact information, and a map of the vehicle's location. Vehicle history reports are also available courtesy of instaVIN. All the information consumers need to make an informed buying decision is conveniently in one place.
zAutos.com also offers over 4,000 instructional car videos, 10,000 vehicle eBrochures, and vehicle quotes to assist consumers looking for new cars. The site's Build a Car application, which allows users to create their own custom cars, is a popular new feature of zAutos. zAutos also provides its viewers with the latest auto news and in-depth car reviews to further assist in the car research experience.
###