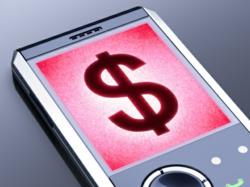 Tweeting is gaining huge popularity and that's what made Internet/social media the best performing stocks of 2011
New York, NY (PRWEB) December 25, 2011
Industries change with the times and the rotation of market leaders continues unabated. Popular financial newsletter Profit Confidential has given some insight into which industries have rotated to become the best performing stocks and what the future hold for the poor performing stocks.
Michael Lombardi, lead contributor to Profit Confidential, took a look at two drastically different industries: automotive, using Saab as an example; and social media, with Twitter as an example.
As reported by Lombardi, the iconic 64-year-old Saab Automobile Company said that it was filing for bankruptcy in Sweden on December 19, 2011. A total of 3,400 jobs are at risk, as the company lost $260 million in the first half of 2011, says Lombardi.
Lombardi also reports that, on the same day, Saudi Arabia's Prince Alwaleed bin Talal announced an investment of $300 million in San Francisco-based Twitter Inc., valuing the company at $8.4 billion.
"Here's the stark comparison of how difference industries are valued. Saab couldn't find a solid buyer. Not even the Chinese would step in to save it," says Lombardi, "Yet a company with $145 million in expected revenue this year is valued at 58 times its sales."
Lombardi believes the trends will continue. "Tweeting is gaining huge popularity and that's what made Internet/social media the best performing stocks of 2011," says Lombardi, "But what is even more important is how social media is changing the world, such as this year's citizen uprisings all over the globe."
Car stocks are no longer the best performing stocks; they are the market laggards. Lombardi believes that Alwaleed bin Talal's investment in Twitter will pay off handsomely when it goes public and joins the ranks of the best performing stocks.
Profit Confidential, which has been published for over a decade now, has been widely recognized as predicting five major economic events over the past 10 years. In 2002, Profit Confidential started advising its readers to buy gold-related investments when gold traded under $300 an ounce. In 2006, it "begged" its readers to get out of the housing market...before it plunged.
Profit Confidential was among the first (back in late 2006) to predict that the U.S. economy would be in a recession by late 2007. The daily e-letter correctly predicted the crash in the stock market of 2008 and early 2009. And Profit Confidential turned bullish on stocks in March of 2009 and rode the bear market rally from a Dow Jones Industrial Average of 6,440 on March 9, 2009, to 12,876 on May 2, 2011, a gain of 99%.
To see the full article and to learn more about Profit Confidential, visit http://www.profitconfidential.com.
Profit Confidential is Lombardi Publishing Corporation's free daily investment e-letter. Written by financial gurus with over 100 years of combined investing experience, Profit Confidential analyzes and comments on the actions of the stock market, precious metals, interest rates, real estate, and the economy. Lombardi Publishing Corporation, founded in 1986, now with over one million customers in 141 countries, is one of the largest consumer information publishers in the world. For more on Lombardi, and to get the popular Profit Confidential e-letter sent to you daily, visit http://www.profitconfidential.com.
Michael Lombardi, MBA, the lead Profit Confidential editorial contributor, has just released his most recent update of Critical Warning Number Six, a breakthrough video with Lombardi's current predictions for the U.S. economy, stock market, U.S. dollar, euro, interest rates and inflation. To see the video, visit http://www.profitconfidential.com/critical-warning-number-six.
###