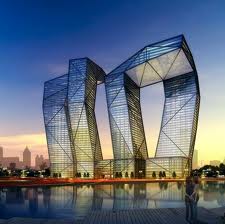 Architecture & Civil Engineering @ Sciencia.org
(PRWEB) December 24, 2011
The Engineering Sciences Social Network Sciencia.org was established to provide the very latest news headlines, references and resources from scientific journals, books and websites worldwide. This science and research content is contributed by the website's users. There are currently almost 1.3 million stories distributed among 75 categories, a content base that is steadily growing. Sciencia.org covers news in all fields of biology, business, chemistry, engineering, geography, health, mathematics and society. The Engineering Sciences Category covers the design, manufacture, and operation of efficient and economical structures, machines, processes, and systems. This category is subdivided into eight sections including Architecture, Chemical Engineering, Civil Engineering, Communication, Control Systems, Electronics, Industrial Engineering, and Mechanical Engineering.
Sciencia.org's Architectural Sciences Category deals with the design and construction of buildings. Within this section the website currently contains nearly 4,000 articles partly deriving from over 30 scientific Architecture journals. The latest additions include an article on a participatory process for the design of housing for a First Nations Community. First Nation (Indigenous) on-reserve housing in Canada is in crisis due to severe shortages, high reported instances of mold contamination, overcrowding and structural deficiencies. The paper describes a participatory approach for developing a culturally appropriate, environmentally responsive and energy-efficient housing type that the Haisla First Nation could implement in the future. Another study evaluates the mechanical properties of concrete considering the effects of temperature and aging. The authors used a multi-component hydration model for evaluating the degree of hydration of cement as a function of the mineral compositions of cement, the water to cement ratio, curing temperature and particle size distribution, the development of the compressive strength of concrete, the degree of hydration of cement, and the development of the elastic modulus and splitting tensile strength of hardening concrete.
The Civil Engineering Sciences Category of Sciencia.org covers design and construction of public works, including bridges, dams, and other large facilities. This category currently contains over 5,500 articles from more than 40 Civil Engineering journals. One of the latest inclusion is a paper on assessment and zoning of eco-environmental sensitivity for a typical developing province in China. This paper focuses on evaluating the eco-environmental sensitivity in Anhui province, a typical province confronted with contradiction between socio-economic development and resource restriction. For supporting landscape and urban planning and design, the authors recommend ecological construction and regional development for different zones of principal functions, and they construct an ecological security pattern from several ecological functions. Another article focussing on China discusses disputed South China Sea hydrocarbons. These disputes are often framed as being at least partially driven by the desire to gain access to much needed seabed hydrocarbon resources. The authors' analysis shows that constraints on production mean that disputed South China Sea oil and gas may only constitute a small part of the solution to Southeast Asia's growing energy security challenges, and does not have the capacity to reverse the trend of growing reliance on imports to the region.
Besides the highlighted Architecture and Civil Engineering Sections, Sciencia.org's Engineering Sciences Category contains another six subsections including Chemical Engineering, Communication, Control Systems, Electronics, Industrial Engineering, and Mechanical Engineering.
Overall, 73,257 users of Sciencia.org monitor nearly 8,200 journals covering the broad spectrum of the sciences. They share about 3,000 new articles every day. Since new science content is discovered in real-time, the delay between original publication and appearance at Sciencia.org is not more than two days. The content at its' frontpage is rarely older than 20-60 minutes after submission.
The site delivers its content through a number of RSS feeds including a "Most Shared Content" RSS Feed and an @Sciencia Twitter account which currently features 152,100 tweets informing 767 followers about the latest developments in the sciences. The online traffic can now also be watched in real time using a Sciencia.com "Life Traffic Feed" and a "Real-Time View".
###