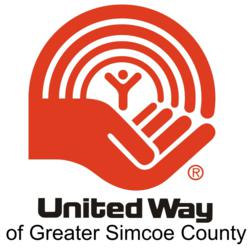 "We are lucky to live in such a wonderful community with an organization like the United Way that does so much", Stephanie Doupe, Office Manager, Busch Systems
(PRWEB) December 25, 2011
Busch Systems International, a leader in recycling, waste and compost containers has completed their annual United Way Campaign with a donation of $6100. This is comprised of $3400 in employee donations and $2700 in company donations which surpassed the total raised in 2010.
"Busch Systems is involved in multiple charity efforts. Of all our campaigns, the United Way is the dearest to me personally", states Stephanie Doupe, Office Manager at Busch Systems and recipient of the 2010 Employee Campaign Coordinator of the Year from the United Way of Greater Simcoe County. "The fact that the donations are used locally is very important to everyone here at Busch Systems. We are lucky to live in such a wonderful community with an organization like the United Way that does so much".
Rather than simply matching the campaign achievements of 2011, Busch Systems has pledged a total of $8505 to the United Way of Simcoe County for 2012, including $6005 in employee donations achieved through an 81.6% participation rate.
"For a company of its size, Busch Systems has always been a generous supporter of the United Way", states Judith Johnston of the United Way of Greater Simcoe County. "The participation rates for the employees at Busch are incredible."
The United Way of Greater Simcoe County assists in funding a multitude of support services for members of the community. To find out more information including how you and your business can get involved, please contact http://www.unitedwaysimcoecounty.on.ca/index.html
For additional information or a sample copy, contact:
Chris McBrien
Busch Systems International
(705) 722-0806 - office
(705) 722-8972 - fax
chrism(at)buschsystems(dot)com
http://www.buschsystems.com
Busch Systems International, Recycling Made Simple.
An industry leader for over twenty five years, Busch Systems has expanded internationally, with a product portfolio detailing upward of two hundred products. Busch Systems develops more new moulded recycling, waste and compost containers than all other manufacturers combined.
# # #