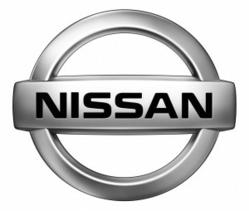 San Antonio, Texas (PRWEB) December 26, 2011
Ingram Park Nissan, a leading Nissan dealer in San Antonio is excitedly sharing the news of the recent 2013 Nissan Pathfinder teaser images being released, before its launch at the Detroit Auto Show. The fourth generation model will be available in 2012.
The 2013 Nissan Pathfinder is curvier than previous generations, and is said to have exclusive features and seating up to seven. The released photo hints to LED lighting on the tail lights.
There are little details surrounding exactly what to expect in the 2013 model, the model that is most popular among Nissan SUV series, but a seven speed automatic transmission could be it—exhibiting Nissan's cutting edge technology. Along with a Around View monitor.
Ingram Park Nissan believes it would be likely that the 2013 model will have a V8 or V6, 5.6-litre engine, 400 horsepower.
In the market of SUVs, Nissan has taken the 2013 Pathfinder and moved it away from the boxier lines and pushed it toward, cleaner and curvier lines. The design combined with the use of technology will show that the 2013 Nissan Pathfinder is the SUV of the future.
Ingram Park Nissan is a leading new and used Nissan dealer in San Antonio, and they're proud to be a member of such a forward thinking brand.
For more information about their great selection of new or used Nissans in San Antonio, or about new and upcoming models in 2013, please visit http://www.ingramparknissan.com
###