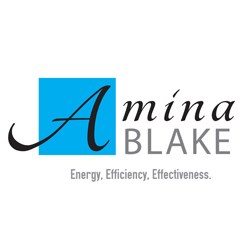 Wallingford, Conn. (PRWEB) December 27, 2011
Purchasing a home is one of life's most significant decisions – if not the most. In the present, many turn to the internet to find a new home, rather than skimming through property listings in a newspaper. Customers, then, can contact real estate agents directly through websites or online listings. For a real estate agent, a customer-friendly website may be the difference between receiving several leads or no calls. As a result, a website becomes a necessary aspect of any REALTOR®'s business. Because of this difference, Connecticut REALTOR® Amina Blake switched her former real estate website to BestRealEstateCT.com, a new website with a customer-friendly format, and is additionally drawing more attention to her business and real estate area by being featured in an episode of HGTV program 'House Hunters.'
Formerly known as BlakeCTHomes.com, new website BestRealEstateCT.com allows customers to search homes for sale in Connecticut, provides thorough information for buying or selling a property, and offers a contact form. Those using BestRealEstateCT.com can find clear and easy-to-understand directions for buying or selling a home. While the new site has been in use for a month, Amina Blake Real Estate has seen a greater amount of traffic and more leads since its implementation.
In a partnership with Keller Williams® Realty, Inc., Amina Blake advertises homes for sale and assists homeowners with the buying or selling in central Connecticut, including Meriden, Wallingford, Cheshire, Middletown, and several other communities south of Hartford, east of Waterbury, and north of New Haven. On average, she and her team of a transaction coordinator and marketing director sell 40 properties per year, and roughly 93 percent of sales come from past clients and referrals. On January 2, 2012, she will be featured in an episode of 'House Hunters,' an HGTV program airing at 10:00 p.m. EST.
Amina found she had a knack for sales at a young age and translated that early interest and success into a real estate career. Her education background, including earning a degree in secondary education, distinguishes her from others in the field. Incorporating this knowledge into her business approach, she informs all customers about the seemingly-convoluted realm of real estate investments, transactions, and the buying and selling processes. Regarding her approach, she has said, "Buying a home is probably the single largest investment anyone will make in their lives and I take pride in knowing I'm giving the homeowner all the facts and information they need so they feel confident and comfortable when they sign."
The process of buying a home is complex, especially for first-time homebuyers. No matter if new or experienced, however, a homebuyer needs to have a general idea of the property he or she wants and must have his or her finances in order before looking at homes with an agent. At this point in the home-buying process, working with an agent is crucial, if not necessary. In general, an agent gives a search for a home more direction, providing a homebuyer with full access to local MLS listings and informing a homebuyer of properties that pique his or her interest.
Through BestRealEstateCT.com, customers can browse through various local listings for single- or multi-family homes, townhouses, foreclosures, and condominiums in central Connecticut, learn about the steps behind selling or buying a home, and can get in contact with Amina Blake's team for further information. Press release services and search engine optimization provided by Keyword Performance.
###