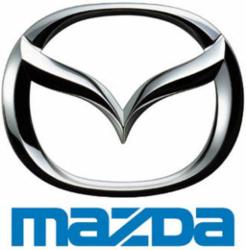 (PRWEB) December 26, 2011
Ingram Park Mazda, a leading Mazda dealer in San Antonio, is very proud to share the Insurance Institute for Highway Safety's announcement that the 2012 Mazda3 is a Top Safety Pick. Both the sedan and hatchback models were chosen by the organization, receiving the highest possible rating of "good" in all four tests.
Known for its rigorous nature of testing, the Insurance Institute for Highway Safety conducts four crash tests to determine a vehicles' safety capability. A rating of "good" is the highest achievable, right where the 2012 Mazda3 is sitting.
"Mazda3 is an important vehicle for Mazda on so many levels," said Jim O'Sullivan, president and CEO, Mazda North American Operations (MNAO). "Making up nearly 60 percent of our year-to-date car sales, Mazda3 is not only our best-selling car but also our first North American product to offer SKYACTIV TECHNOLOGY, our innovative fuel-saving, performance-oriented engineering initiative. Being recognized as a 'Top Safety Pick' further shows Mazda's commitment to providing consumers with vehicles that meet their every need, from performance and design to quality and safety."
The 2012 Mazda3 comes standard with many safety features, which includes, six airbags, anti-lock brakes with a Traction Control System, three-point safety belts and blind spot monitoring, to list a few.
The Mazda3 is also a mileage conscious choice without compromising on safety standards or features, comes in four different powertrains and a four or five door option.
Ingram Park Mazda always puts the safety of its customers first and values the time and energy spent when researching vehicle purchases. They are excited to share this news about Mazda and how they are setting standards in safety. For more information about Ingram Park Mazda and all the great new Mazda cars in San Antonio and used vehicles, please visit http://www.ingramparkmazda.com
###