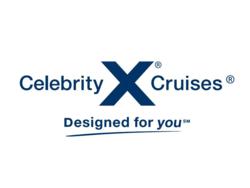 Celebrity Cruises has dedicated itself to providing guests with the finest in culinary experiences, award-winning service and engaging onboard activities
London, United Kingdom (PRWEB) December 27, 2011
Celebrity Cruises is now offering guests an inside look into the world of luxury cruise ship operations. The new "Celebrity Inside Access" takes guests on a once-in-a-lifetime journey behind the scenes of the Celebrity Cruises' fleet including to the bridge and other non-public areas.
Celebrity Cruises' Inside Access programme invites guests to join two exclusive activities, the "See How It's Done Tour" and the "Bridge Sail Away Experience":

The See How It's Done Tour guides an intimate group of guests through several otherwise non-public areas of the ship, including the bridge, mooring deck, crew gym, theatre, engine control room, prep rooms and the main dining room galley. At each area of the tour, guests have the opportunity to interact with expert members of the Celebrity Cruises crew. Each tour is followed by a lunch hosted by an officer in the main dining room
The Bridge Sail Away Experience offers guests the opportunity to join the navigational team on the bridge as the ship sails away from port. Beginning 30 minutes before and concluding 30 minutes after departing, guests are given a tour and an overview of the bridge conducted by a senior Celebrity Cruises bridge officer. Guests also have the opportunity to meet and take photos with the ship's captain.
"Celebrity Cruises has dedicated itself to providing guests with the finest in culinary experiences, award-winning service and engaging onboard activities," said Simon Weir, director of hotel operations, Celebrity Cruises. "Now, with the addition of Celebrity Inside Access, guests can also satisfy their curiosity and gain rare, behind-the-scenes insight into a Celebrity Cruises ship's inner workings."
The Celebrity Inside Access programme is offered on all ships and available for purchase onboard with the See How It's Done Tour available at $150 per person and the Bridge Sail Away Experience at $75 per person.
For more information on Celebrity Cruises visit http://www.celebritycruises.co.uk, call 0844 493 2043 or talk to your travel agent.
Follow Celebrity Cruises on Twitter @Celebrityuk.
About Celebrity Cruises:
Celebrity Cruises' iconic "X" is the mark of the world's top-rated premium cruise line, with spacious, stylish interiors; dining experiences elevated to an art form; personalized service, with a guest-to-staff ratio of nearly 2:1; unexpected, trendsetting onboard activities, all designed to provide an unmatchable experience for vacationers' precious time. Celebrity sails to Alaska, Australia/New Zealand, Bermuda, California, Canada/New England, the Caribbean, Europe, Hawaii, the Pacific Coast, Panama Canal, South America, and year-round in the Galapagos Islands. Celebrity also offers immersive cruisetour experiences in Alaska, Australia/New Zealand, Canada, Europe and South America. One of the fastest-growing major cruise lines, Celebrity's fleet currently consists of 10 ships, with one additional Solstice Class ship scheduled to join the fleet: Celebrity Reflection in autumn 2012.
###