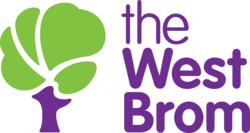 (PRWEB UK) 29 December 2011
There may still be turkey leftovers in the fridge but the West Brom is encouraging customers to plan ahead for their spending next Christmas.
The building society has today (28 December) launched a market leading Christmas Regular Saver account, helping people ease the strain on their festive finances for 2012.
The Society's account, available via its branch network, pays a Best Buy interest rate of 4.25% AER/gross p.a. over a one year term.  Customers must make at least ten monthly payments of between £10 and £250 up until 31 October 2012, while payments during November and December 2012 are optional.
And to allow plenty of time for that all-important Christmas spending, money can be withdrawn from 1 November 2012.
Stephen Leonard, the West Brom's Divisional Director for Marketing and E-Commerce, said: "Christmas inevitably puts extra pressure on family budgets so making an early start on saving for next year makes real sense.
"Putting a small amount aside every month will help people build up a savings pot in time for Christmas 2012, which can then go towards paying for special gifts, stocking up on festive food and drink or even funding a Christmas getaway."
The cost of Christmas this year was a huge worry for many families, as revealed by research conducted by the West Brom.
Its survey found 45% of the 3,000 consumers polled were more worried about paying for Christmas 2011 than previous years because of spiralling costs.  Almost 65% believed Christmas was getting more expensive every year.
Stephen Leonard said: "Our research also showed how people are increasingly cautious about what they spend, with 73% saying they were not prepared to get into debt in order to cover the cost of Christmas.
"The West Brom's Christmas Regular Saver reflects this by offering a fantastic Best Buy rate of 4.25% AER/gross p.a. that encourages people to save in advance rather than borrow and pay more in the long term."
Christmas Regular Saver:  
4.25% AER/gross p.a. fixed until 31 December 2012
Minimum investment of £10 per month, maximum of £250 per month
Payments in must be received in each calendar month to 31 October 2012 but are not required in November and December 2012
Withdrawals or closure permitted with effect from 1 November 2012 to maturity (31 December 2012)
Open to new and existing West Brom customers aged 16 or over
Apply in any West Brom branch
###