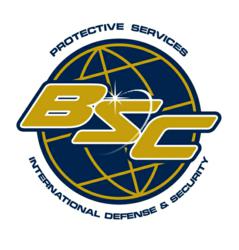 Regardless of how joyous the season is, never let your guard down. Instead, enhance it.
(PRWEB) December 23, 2011
Local schools in the Miami-Dade area experience an increase in theft during the holiday season break. Empty schools attract thieves with their own Holiday wish list, consisting of computers, flat screens, smart boards and even furniture. Local Miami security company Bryant Security is putting a damper on thieving plans, by upping security logistics for certain schools at risk, in Miami-Dade.
Thieves are nothing new to Bryant Security. This South Florida security company has over 26 years of experience keeping communities safe, year round, holiday or not. "It's a familiar story, people breaking into school during student and faculty holidays. It makes sense; a lot of schools in South Florida don't beef up security over the break in an effort to save money," says Rene Zerquera, Field Operations Manager at Bryant Security. "Regardless of how joyous the season is, never let your guard down. Instead, enhance it." Bryant Security is one of the few security companies who will be working double time over the holiday season to ensure students have the technologies needed to excel, upon their return after the New Year.
At the beginning of the school year, Bryant Security presented to different schools administration, faculty and staff how to run a tighter ship, and covered security issues to prevent such robberies. Bryant Security remains one of the only companies to continuously provide services to many schools in South Florida.
About Bryant Security
BRYANT SECURITY is one of South Florida's most established and well diversified security companies. Providing South Florida guard services armed and unarmed in the Miami-Dade and Broward Counties, this family owned and operated business has proudly served and protected the community, property and people since 1985.
Offering innovation, quality, professionalism, resourcefulness, experience and flexibility, this makes Bryant Security the security services industry leader of South Florida. Mandating skilled manpower, teamwork, expertise, specialty knowledge and trained security officers to demonstrate precise and flawless conduct at all times. From executive level protection to CCTV Camera and Entry Systems, they demand the very best! Each protection task private or public that their protection officers undertake calls upon their extensive training which focuses on ensuring the security and safety of your company, property and staff.
When you select BRYANT SECURITY you are ensuring that your facility will enjoy the highest possible degree of Miami professional security. Their management team consists of hands-on leaders who will work directly with you in planning and implementing your campus' security and contingency planning needs. BryantSecurity.com or 305-405-4001.
###