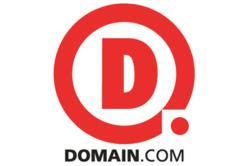 SOPA legislation is troubling in its restraint on free speech under the First Amendment.
Vancouver, WA (PRWEB) December 29, 2011
Domain.com, a leading domain registrar and web hosting provider with over five million domains under group management, is unwavering in its opposition to SOPA's infringement of First Amendment rights. Domain.com firmly opposes the legislation, and invites like-minded domain owners to join them by transferring away from companies that have shown support for SOPA.
"While Domain.com respects the rights of intellectual property owners, the SOPA legislation is troubling in its restraint on free speech under the First Amendment. The uncertainty it would create for website owners and the resulting chilling effect on the tech industry is a serious issue the Internet community should not take lightly," said David Andrews, Marketing Director for Domain.com.
The SOPA legislation has been hotly debated in the Internet community, with leading providers such as Google, iPage, Twitter, Facebook, and AOL aligned with Domain.com against it. Domain provider GoDaddy initially supported the bill, but later reconsidered its position, based on concerns raised by the Internet community. News of SOPA continues to blow up over social media with coverage from sites like Reddit, Gizmodo, TechCrunch, Ars Technica, and more.
Transfer domains to Domain.com to work with a provider who staunchly supports Internet freedom. Visit http://www.domain.com/domains/transfer.php, and use the coupon code "FREEDOM" to save.
About Domain.com
Helping entrepreneurs become successful online since 2000, Domain.com offers high quality, reliable Web hosting and domain name registration services at the most affordable prices in the industry. Domain.com, an ICANN-accredited registrar, offers a full range of solutions to create and market websites includes web hosting, VPS hosting, Email, SSL certificates, website design, and email marketing. For more information visit: http://www.domain.com.
###