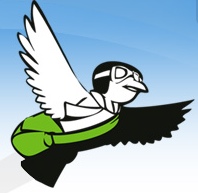 The new and growing company, priding themselves on 'Email Marketing that Delivers,' intends to use their new blog as a learning place
(PRWEB) December 27, 2011
The new and growing company, priding themselves on 'Email Marketing that Delivers,' intends to use their new blog as a learning place in a growing community where clients, prospects, industry experts and marketers alike can go to discuss key topics and trends.
Just in time to ring in the new year, the latest post reviews '10 Simple Tips for Better Inbox Success.' Among the tips presented, email marketers must be sure an unsubscribe link is easily accessible. The consumer should always feel in control of what they are receiving.
In 2012, Carrier Pigeon has plans to keep the dialogue going. As an Email Service Provider(ESP), the company has a responsibility to educate users about the (spoken and unspoken) rules of email marketing.
In the end, email compliance leads to engaging email campaigns that in turn lead to better, more effective results and solid delivery. What more could an ESP want for their clients?
Please join in the ongoing conversation at http://mycarrierpigeon.com/blog/. Don't hesitate to leave a question or comment.
The folks at Carrier Pigeon want to know what you think and what you would like to discuss on their new blog. Feel free to reach out via Facebook (http://www.facebook.com/mycarrierpigeon), Twitter (https://twitter.com/#!/mycarrierpigeon) or email [connect(at)mycarrierpigeon(dot)com].
About Carrier Pigeon: Carrier Pigeon (formerly SendLabs) is an email marketing solution devised from ten years of email marketing, Internet marketing and software as a service (SaaS) experience. Carrier Pigeon lets you create, deliver and manage email campaigns via a simple user interface or API. There is no hardware to wrestle with, dedicated help and support, superior deliverability and features that will help you succeed as an email marketer. A subscription and volume based application built upon best of breed email delivery technology; Carrier Pigeon is truly 'Email Marketing that Delivers.' Visit http://mycarrierpigeon.com/ for more information.
###