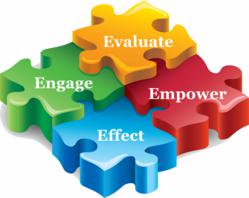 The Guard Your Buddy program has the potential to change the way the Tennessee National Guard—indeed all branches of the armed forces—reach, identify, engage, and support at-risk members.
Dallas, TX (PRWEB) December 26, 2011
E4 Health, Inc., an Employee Assistance Program (EAP) and population health management company, today announced "Guard Your Buddy," a suicide prevention program for the Tennessee National Guard. E4 Health is partnering with The Jason Foundation, one of the leading suicide prevention and education non-profits in the U.S., to provide over 15,000 members of the Tennessee National Guard and their family members with anytime/anywhere access to counseling, education, crisis intervention, and critical work/life resources from an innovative mobile application and the program's feature-rich website (http://www.guardyourbuddy.com).
As the first program of its kind in the nation, Guard members can access the Guard Your Buddy mobile application anywhere in the world to receive immediate 24/7 assistance from licensed mental health staff. In addition to addressing depression and overall health and well-being, the program helps Guard members balance the demands of active duty with those at home, routing services and resources in a discreet and timely manner—from financial and job counseling, to helping find dependable child and elder care. Leaders of the program plan to enroll all 50 states in the next 12 months.
"Suicide is escalating in the armed forces, especially among deployed and returning soldiers, many of whom don't know where to turn to address the stress and difficulties of everyday life," said Bill Mulcahy, CEO of E4 Health. "We believe the Guard Your Buddy program has the potential to change the way the Tennessee National Guard—indeed all branches of the armed forces—reach, identify, engage, and support at-risk members. We are proud to support Major General Haston and the Tennessee National Guard in this critically important initiative."
"Current programs are failing to reach and engage the Guard with immediate support and resources needed to cope with the challenges that are leading to an alarming increase in suicide and related behaviors," said Cindy Sheriff, President and COO of E4 Health. "The Guard Your Buddy program combines discreet counseling, communications attuned to Guard culture, and a flexible mobile app that delivers anytime, anywhere help and guidance."
"We hope soldiers will download this smart phone application and pass it on to their fellow troops to ensure they have someone to talk to in times of trouble," said Major General Terry M. Haston, Tennessee Adjutant General. "It's difficult to predict if or when a member of our Guard family will face suicidal thoughts, but we want them to be able to get help if they need it."
The Guard Your Buddy app is available free of charge at the Apple Store and the Android Market.
About E4 Health, Inc.
E4 Health leverages behavioral health expertise to deliver superior service, more efficient administration, personalized initiatives, improved outcomes, and lower client costs. We believe that an individual's lifestyle choices are the strongest predictors of a successful journey towards productivity, happiness, and health. We are committed to providing behaviorally based services that empower individuals and corporations to thrive. E4 Health is headquartered in Dallas, Texas, with a main office in Providence. For more information, visit http://e4healthcare.com, or contact us at info(at)e4healthcare(dot)com.
About The Jason Foundation (JFI)
The Jason Foundation (http://www.jasonfoundation.com) has provided educational awareness and prevention programs for hundreds of thousands of people throughout the U.S., including parents, youth, teachers, and coaches of top college football teams through the nation. Wal-Mart is one of the Foundation's corporate sponsors, along with Universal Health Services. The Foundation, along with 48 state Attorneys General "JFI" Ambassadors," is working together to provide the information, tools and resources necessary to help identify at-risk youth and secure them help.
###