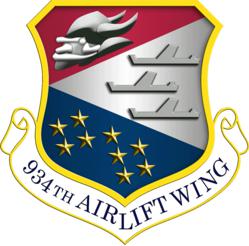 Global Vikings
Minneapolis-St. Paul International Airport Air Reserve Station (PRWEB) December 24, 2011
More than 120 Airmen and three C-130 H3 Hercules aircraft from the 934th Airlift Wing, Air Force Reserve, will deploy to Southwest Asia Jan. 8 at approximately 10 a.m.
The Airmen include pilots, co-pilots, navigators, crew chiefs, loadmasters, mechanics, operators, fuel specialists and other maintenance personnel who keep the aircraft operating efficiently. In all, four C-130 aircraft and more than 140 Airmen from the wing will be responsible for transporting people, patients and pallets throughout the area of responsibility.
Media interested in covering the departure should contact the 934th AW Public Affairs office by 10 a.m. Jan. 6 to advise of intent to cover. Interviews with military and family members will be available before the departure.
934th AIRLIFT WING OFFICE OF PUBLIC AFFAIRS (AIR FORCE RESERVE COMMAND)
760 Military Highway, Minneapolis-St. Paul International Airport Air Reserve Station, MN 55450-2100
Telephone: (612) 713-1217 Fax: (612) 713-1229 DSN Prefix: 783
Website: http://www.minneapolis.afrc.af.mil/ e-mail: 934aw.pa(at)us(dot)af(dot)mil
Release No.111201
###