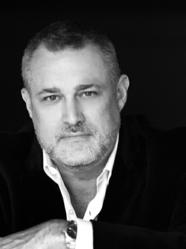 I'm a huge fan of Mad Marketing TV

Steve Gershik, 28marketing.com
Bethpage, NY (PRWEB) December 27, 2011
The weekly web-based marketing show, Mad Marketing TV, will deliver its 2012 Kick-Off show featuring Jeffrey Hayzlett, bestselling author of The Mirror Test, frequent business commentator and expert and highly sought after speaker. Marketers and anyone in business can watch the show premier at MadMarketing.tv or on MadMarketingTV on YouTube on Thursday January 5th at 12:00 PM ET / 9:00 AM PT / 17:00 GMT.
Mad Marketing TV, with guest host, Jeff Ogden, and sponsored by Act-On Software, provides a forum for guests and celebrities to discuss all facets of marketing.
Jeffrey Hayzlett is a global business authority and former Fortune 100 c-suite Chief Marketing Officer. From small business to international corporations, he has put his creativity and extraordinary entrepreneurial skills into play, launching ventures blending his leadership perspectives, insights into professional development, mass marketing prowess and affinity for social media.
Dubbed "a born leader" by Mark Burnett, Hayzlett has successfully leveraged multiple media appearances on programs like Fox Business News, MSNBC's Your Business and NBC's Celebrity Apprentice with Donald Trump.
Hayzlett authored the business bestseller, The Mirror Test and releases his second book, Running the Gauntlet on January 3, 2012.
Drawing upon an eclectic background in business, buoyed by a stellar track record of keynote speaking, and deeply rooted in cowboy lore, Hayzlett energizes his role driving and delivering change. He is a turnaround architect of the highest order, a maverick marketer who delivers scalable campaigns, embraces traditional modes of customer engagement, and possesses a remarkable cachet of mentorship, corporate governance and brand building.
Mad Marketing TV
Mad Marketing TV is a weekly web-based marketing show with guest host Jeff Ogden, President of Find New Customers. Mad Marketing TV provides a forum for top marketing experts to share simple and pragmatic marketing advice to understaffed, overwhelmed marketers everywhere. It airs every Thursday on MadMarketing.TV and on YouTube. Mad Marketing TV is made possible by Act-On Software, marketing automation software for the Fortune 5,000,000 and is streamed by Watchitoo.
###