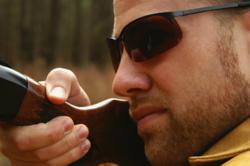 Shooting glasses can prevent thousands of hunting eye injuries and Defog It anti fog helps hunters keep their shooting glasses on – and fog-free – in all conditions,
Valley View, OH (PRWEB) December 29, 2011
Each year, thousands of hunters are among the 30,000 firearms-related eye injuries, according to statistics from safety eyewear makers. With the hunting season in full swing, Defog It anti fog joins the National Shooting Sports Foundation and The International Hunter Education Association in reminding hunters to protect their vision with these vision-saving tips.
1. Always wear shooting glasses. Unburned powder flecks, bits of flying rock or wood debris, and scratches from trail brush are a constant hazard. Make sure all hunters with you – and especially youth – remember to wear them.
2. Be sure that eyewear has an ANSI Z87.1-certified for impact resistance. This standard, set by the American Society of Safety Engineers, is based on standard safety tests you can trust. Wear prescription lenses? You're safer wearing shooting glasses over them
3. Wrap-around styles offer the most protection. Open space at the temples is a gateway for flying debris.
4. Look for shooting glasses that deliver UV protection to protect your eyes from harmful sun rays. You don't necessarily need dark lenses to get the UV protection; even clear ones may offer it. Simply check the label.
5. Consider color lenses to help increase contrast and improve clarity. Some frames come with changeable lenses for different conditions.
6. Carry an anti fog spray or cloth. Changing temperatures and the exertion of the hunt can cause shooting glasses or the prescription eyewear underneath them to fog up. When you fire a gun while eyewear is fogged, you're putting other hunters at risk. An anti fog like Defog It can prevent the problem.
"Shooting glasses can prevent thousands of hunting eye injuries" says John Swett, Vice President of Sales and Marketing for Nanofilm, maker of Defog It anti fog, "and Defog It anti fog helps hunters keep their shooting glasses on – and fog-free – in all conditions."
Defog It anti fog has received the Seal of Approval from the 760,000-member North American Hunting Club. Club members tested the anti fog for shooting glasses, eyeglasses and sunglasses, rating it for performance, ease of use, convenience and other criteria.

William Welling: "These wipes work! Use them on your glasses or binoculars and forget about condensation."
Adam Kinney: "This product works great. I've put it on my sunglasses and shooting goggles that always used to fog up and now they don't -- not even on a foggy river."
Dana Gamble: "I used Clarity Defog It Dry Towelettes for two weeks while working in near 100% humidity at my deer lease. The fogging of my glasses has always been a problem at such times. Using the Clarity Defog It Dry Towelettes kept my glasses clear."
First used by the military worldwide, Defog It is the proven safety choice in the toughest environments where heat, cold, humidity and exertion cause fogged eyewear. The product is safe and effective on shooting glasses, eyeglasses, sunglasses, goggles and faceshields and all optics.
Lab tests confirm the anti fog's high performance. In one test, a lens treated with Defog It was held over constant hot steam for 60 minutes without fog forming. Similar products failed in as little as 5 minutes. In another test, lenses coated with Clarity Defog It were moved between cold and hot environments 100 times without fog forming.
Defog It anti fog (http://www.defogitworks.com) is available as a liquid or reusable cloths. More information, pricing and performance videos are available at the website or by calling 1-888-ENDS-FOG.
Nanofilm (http://www.nanofilmproducts.com), founded in 1985, is the maker of Clarity Defog It and a global optical leader in lens care and coatings. Millions of people around the world use Nanofilm products, including Clarity Clean It™, Clarity Defog It™ and other lens care products, as well as nanotechnology-enabled coatings.
###