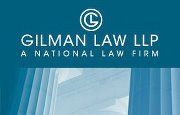 "If you purchased the common stock of GLG Life Tech, you may contact Gilman Law LLP at (888) 252-0048."
Naples, FL (PRWEB) December 24, 2011
Gilman Law LLP, a leading national securities law firm, is actively investigating shareholder allegations that GLG Life Tech Corporation ("GLG" or the "Company") and certain of its officers and directors made materially false and misleading statements or failed to disclose material information related to the company's business and operations in violation of Section 10(b) and 20(a) of the Securities Exchange Act of 1934 and Rule 10-5 promulgated thereunder.
Investors who purchased the common stock of GLG during the period between February 1, 2011 and November 13, 2011 inclusive (the "Class Period"), and either lost money on the transaction or still hold the shares may contact Gilman Law LLP by February 13, 2012 to discuss their rights, including as to recovery of their losses or to obtain additional information.
Headquartered in Vancouver, Canada, GLG is a producer of stevia, a zero-calorie, natural sweetener. The Company entered into a joint venture agreement with China Agriculture and Healthy Foods Company Limited called All Natural and Zero Calorie Beverage and Foods ("ANOC") to sell and distribute all-natural zero calorie brands of beverages in China. The GLG shareholder class action lawsuit alleges that the Company repeatedly and falsely represented to investors the strong growth of business and development of stevia and ANOC. The suit further alleges that GLG failed to inform investors the truth surrounding GLG's production issues. According to the Complaint, GLG also failed to inform investors that they were receiving poor consumer response to the Company's ANOC and stevia products and that the Company would not meet its February 1, 2011 earnings projections. Based upon the foregoing shareholder allegations, Defendants lacked a reasonable basis for their positive statements about the Company, its prospects and growth. dockets.justia.com/docket/new-york/nysdce/1:2011cv09150/389242/ Case No: 2011-cv-09150
According to the Complaint, on October 6, 2011, GLG shocked the market by providing, for the first time, a negative business outlook concerning stevia and ANOC products which caused GLG stock to drop 42% by the close of business. If GLG shareholders wish to join the GLG class action lawsuit filed in the U.S. District Court for the Southern District of New York, please visit http://investment-losses.com or contact Gilman Law LLP at (888) 252-0048.
GLG shareholders who are members of the Class must contact Gilman Law LLP no later than February 13, 2012 if they wish to seek appointment as lead plaintiff in the class action lawsuit. While share in any recovery is not affected by lead plaintiff status, that individual will act on behalf of other class members in directing the litigation, including determining whether and how much of a settlement to accept in the lawsuit. The lead plaintiff will be selected by the Court among applicants claiming the largest loss from investment in GLG during the class period.
For over 30 years, the lawyers at Gilman Law have extensive experience representing both individual and institutional investors in securities have been involved in all major aspects of securities fraud litigation. The firm specializes in cases involving stock manipulation, securities fraud, and shareholder rights violations. Gilman Law is ready to assist investors nationwide who have sustained losses as a result of GLG's alleged fraud. For more information on the GLG Investor Class action lawsuit or our other current investigations, please visit http://www.gilmanlawllp.com or http://gilmanlawsecuritiesstocksbondsfraud.com. For a free evaluation of your case, please contact Gilman Law TOLL FREE at (888) 252-0048.
Contact:
Gilman Law LLP
Beachway Professional Center Tower
Suite 307
3301 Bonita Beach Road
Bonita Springs, FL 34134
(239) 221-8301
Toll Free 888-252-0048
gilmanlawllp.com
###