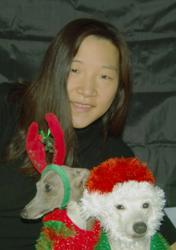 Vail, CO (PRWEB) December 26, 2011
Stewart's enthusiasm for coffee began in Vail as a trainee supporting the Vail Village Starbucks, a corporate store at the time. This was the experience, and the door, that founded her love for fine coffees and teas. Taking advantage of all the tools Starbucks had to offer, such as the "Black Apron" program and Fine Tea Programs, she learned many skills and still has her "coffee passport" that is given on your first day training. Starbuck's teachings helped her to quickly move up in the ranks. Eventually, she opened Starbucks Arrabelle in Vail Square. She brought the store from concept to a fully operational enterprise. She oversaw initial construction and then down to the finishing details, at the same time, assuring the brand presentation, operations and product met Starbuck's precise and demanding corporate standards.
Weary of the corporate world and wishing to remain in Vail, she left and went to work for Marble Slab. During that time she was the store manager for the Vail Village location. During her time with Marble Slab, she found she really missed the life she had built around coffee.
Wendy returned to her love of fine coffee in the early spring of 2010. She now owns and operates her own coffee shop, Wendy's Alpine Coffee Shop, located in East Vail. She love's the coffee world, Wendy says "it brings joy to me to watch customers sharing my love for fine coffees and teas." Her partners are Yuki and Eloise, her two very special Italian Greyhounds.
Wendy's Coffee Shop has announced new winter flavors including: Peppermint mocha, Peppermint, Eggnog, and Cinnamon Spice Latte's
You can find Wendy's Coffee Shop hours of operation in sneakPEAK, Vail's premiere lifestyle magazine. sneakPEAK is distributed from East Vail to Gypsum. Visit http://www.sneakpeakvail.com for more information.
Visit Wendy's Coffee Shop located in the Vail Racquet Club, 4695 Racquet Club Drive in East Vail. For more information call Wendy Stewart at 970-393-0758.
# # #