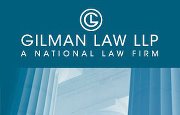 "Gilman Law LLP Investigating a Class Action Lawsuit on Behalf of Investors in Pain Therapeutics, Inc. for Securities Fraud"
Naples, FL (PRWEB) December 25, 2011
Gilman Law LLP, a leading national securities law firm, is actively investigating shareholder allegations that Pain Therapeutics, Inc. ("PTIE" or the "Company") and certain of its officers and directors made materially false and misleading statements or failed to disclose material information related to the company's business and operations in violation of Section 10(b) and 20(a) of the Securities Exchange Act of 1934 and Rule 10-5 promulgated thereunder.
Shareholders who purchased or otherwise acquired the stock of Pain Therapeutics, Inc. during the prior between February 3, 2011 and June 23, 2011, inclusive (the "Class Period") and either lost money on the transaction or still hold the shares may contact Gilman Law LLP by January 31, 2012 to discuss their rights, including as to recovery of thier losses or to obtain additional information.
PTIE develops drugs utilizing proprietary technology. The Company develops safer or more efficacious drugs for use in pain management, particularly in the area of opioid painkillers. According to the Complaint, on June 24, 2011, the FDA issued a Complete Response Letter to PTIE which did not approve the New Drug Application for REMOXY. This news caused PTIE's shares to fall nearly 43% to close at $5.30 on June 24, 2011.
Subsequently, a class action lawsuit was filed in the United States District Court for the Western District of Texas to benefit PTIE investors who acquired the Company's shares between February 3, 2011 and June 23, 2011. The Complaint alleges that throughout the Class Period, the Company misled investors to believe that FDA approval of REMOXY would be forthcoming through a host of false and misleading statements regarding the status of REMOXY's ongoing clinical studies. Specifically, the complaint alleges that PTIE failed to disclose that REMOXY was not approvable by the FDA due to chemistry, manufacturing and control deficiencies that caused inconsistent results during laboratory testing of REMOXY. dockets.justia.com/docket/texas/txwdce/1:2011cv01034/522883/ Case No: 2011-cv-0134
PTIE shareholders who are members of the Class must contact Gilman Law LLP no later than January 31, 2012 if they wish to seek appointment as lead plaintiff in the class action lawsuit filed in the U.S. District Court for the Western District of Texas. While share in any recovery is not affected by lead plaintiff status, that individual will act on behalf of other class members in directing the litigation, including determining whether and how much of a settlement to accept in the lawsuit. The lead plaintiff will be selected by the Court among applicants claiming the largest loss from investment in PTIE during the class period. Please visit http://www.investment-losses.com or contact Gilman Law LLP at (888) 252-0048.
For over 30 years, the lawyers at Gilman Law have extensive experience representing both individual and institutional investors in securities have been involved in all major aspects of securities fraud litigation. The firm specializes in cases involving stock manipulation, securities fraud, and shareholder rights violations. Gilman Law is ready to assist investors nationwide who have sustained losses as a result of Pain Therapeutics' alleged fraud. For more information on the PTIE Investor Class action lawsuit or our other current investigations, please visit [http://www.gilmanlawllp.com or http://gilmanlawsecuritiesstocksbondsfraud.com. For a free evaluation of your case, please contact Gilman Law TOLL FREE at (888) 252-0048.
Contact:
Gilman Law LLP
Beachway Professional Center Tower
Suite 307
3301 Bonita Beach Road
Bonita Springs, FL 34134
(239) 221-8301
Toll Free 888-252-0048
gilmanlawllp.com
###