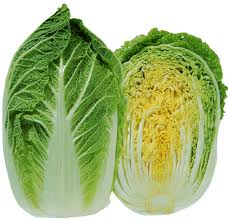 Chinese Cabbage @ Olericulture.org
(PRWEB) December 26, 2011
Olericulture is the science and technology of cultivating and producing vegetables. Within this discipline, the Vegetable Research Magazine Olericulture.org provides a wide range of resources related to traditional temperate and oftentimes indigenous, tropical vegetable crops.
Chinese cabbage (Brassica rapa pekinensis, Brassicaceae) refers to the tight-heading type of Oriental cabbages. One major type of Chinese cabbage has elongated, cylindrical heads whereas the other has short, blunt, barrel shaped heads. Olericulture.org's Chinese Cabbage category now includes 283 selected resources providing qualified information on this vegetable.
The General Chinese Cabbage Section as well as the Chinese Cabbage Research Section within the Vegetables Crops Category of Olericulture.org provide information about the aspects of production of Chinese Cabbage including cultivation, pests and diseases, harvest, postharvest, storage and marketing. It also contains scientific information and links to peer-reviewed papers, journal articles, theses, books, abstracts, and other scholarly literature on Chinese cabbage.
One popular resource is a chapter on "Evaluating Chinese Cabbage Cultivars for High Temperature Tolerance" published on the New Crop Resource Online Program website published by the Center for New Crops & Plant Products at Purdue University. This page covers the intolerance of Chinese cabbage of warm temperatures and how to overcome this genetic barrier to successful cultivation in the tropics. Loose head formation, tip burn, and soft rot are major problems often encountered when Chinese cabbage is grown at high temperatures. Another significant resource is one covering commercially important insects and Other Pests in Chinese Cabbage. This page is authored and published by the "EXTension ENTOmology & UH-CTAHR Integrated Pest Management Program" of the University of Hawaii and contains an extensive list of aphids, beetles, bugs, caterpillars, fleahoppers, whiteflies, fungi, bacteria, viruses and nematodes affecting Chinese Cabbage. Since Chinese Cabbage is always transplanted rather than directly sown, the Extension of Washington State University provides a website on Hardening off Transplants which suggests ten recommendations on successfully hardening off Chinese Cabbage transplants. The website of the Department of Horticultural Sciences, New York Agricultural Experiment Station of North Carolina State University provides a page on Vegetable Cultivar Descriptions for North America - Chinese Cabbage. The page recommends 23 varieties for successful cultivation in North Carolina.
Olericulture.org was launched in 1996 and has emerged as a comprehensive aggregator of websites and science references in the applied life science olericulture. The site is now under new management and has just been republished.
Users who wish to submit their own or their company's information for inclusion in Olericulture.org are welcome to submit their listing. Furthermore, the site maintains a number of RSS feeds which enables users to subscribe to their most favorite topics within the site. Olericulture.org also maintains the Twitter account @Olericulture which currently features 2,638 tweets and 106 followers.
###