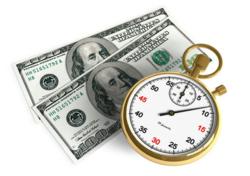 The new year is a time to rebuild one's financial future on firmer ground
Fort Lauderdale, FL (PRWEB) December 27, 2011
The holiday season leading up to Christmas and New Years is typically a high demand borrowing season as consumers search out money to meet Holiday shopping demands. With the current economic troubles, consumers are having trouble coming up with cash to pay for gifts, groceries, or holiday trips to spend time with their loved ones, according to ReallyBadCreditOffers.com. According to the site, the run-up to New Years is busy, but consumer's really feel the pinch after Jan 1, as borrowers scramble to find emergency loans for bad credit following Holiday spending.
The loan comparison site specializes in connecting consumers with a bad credit history to services and offers with flexible qualification standards. Providing recommendations as to the top credit cards, credit repair, consolidation loans as well as bankruptcy help, the site has helped 10's of thousands since it's creation in 2008.
The holiday spending brings with it a rude awakening when the bills come due in January, 2012. With average rates on credit cards ranging between about 17% up to as high as 29%, according to the site, bills can quickly become unmanageable.
"One of the quickest ways to get financial relief is by using debt consolidation to lower monthly payments, putting money directly in the borrowers pocket," said Ariel Pryor, offer comparison expert.
The site works to empower visitors by showing what help is available at a glance so that each person can choose what offer is most appropriate for their situation. "Everybody deserves another chance, a helping hand at this point is often when it is needed most," said Pryor.
"There is nothing more depressing than entering a brand new year with added debt that a consumer is not prepared for, because one missed, or late, payment can send the interest rates skyrocketing. The new year is a time to rebuild one's financial future on firmer ground," added Pryor.
ReallyBadCreditOffers.com was built to provide consumers with the facts regarding bad credit loan offers, bankruptcy, credit repair, bad credit car loans and other financial challenges. The financial products available include personal loans, secured personal loans, payday loans, debt consolidation loans credit cards and counseling services.
The options are varied, but they all have one factor in common, they are relatively easy to get because they are designed for people with bad credit scores.
The rates can vary widely between the lenders, and ReallyBadCreditOffers.com allows the consumer to comparison shop before applying.
About ReallyBadCreditOffers.com
Serving the bad credit loan market since 2007, the staff has helped thousands find the information necessary for the bad credit loan consumer to get the best possible interest rate available with the least amount of paper work in the shortest amount of time.
Contact:
Ariel Pryor, Loan Researcher
http://www.reallybadcreditoffers.com
(520) 344-2001
# # #