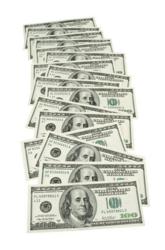 Fort Lauderdale, FL (PRWEB) December 28, 2011
The easy to get lending leader online, ReallyBadCreditOffers.com is announcing newly reviewed instant bad credit loans offering people easy access to money for post holiday needs. The fast funding offers provide borrowers a hassle free application process that can be completed in less time than it takes to finish a cup of coffee, and direct funding into a borrowers accounts.
The number of American households facing bad credit scores has increased dramatically since the economic hardships following the 2008 collapse. "The average American consumer has been under attack from tightened bank lending standards, layoffs, stagnant wages, and inflation. Everything is becoming more costly," stated financial expert Ariel Pryor at ReallyBadCreditOffers.com.
"Poor scores are more common and people can't get loans from traditional banks, too many good people have a financial history that does not accurately reflect their character that is preventing them from getting approved for money they need, often when they need it most."
The financial review site compares offers specifically designed for people with bad credit scores, as well as provides how to guides to help with common financial problems. The site compiles offers to help people get the money they need to solve immediate financial problems and resources to help improve finances over the long term and end short term financial emergencies.
"Bad credit cards, loans, and other offers are tools, that if used properly can help families survive and get back on track to better financial health," said Pryor, adding, "People often have no other alternative following a bankruptcy or foreclosure, and these options offer folks a second chance opportunity to rebuild their financial reputation."
"Bad credit loans are a tool that can reduce debt if they are used wisely. Most consumers have never sat down and laid out a budget that would indicate where their money is going, often people only need a little understanding and helping hand to get back into the fight for a better life," added Pryor.
The website provides those with bad credit the opportunity to see rate comparisons, credit expert help, and guides showing how to payoff credit card debt. The offers can help ease the cash crunch and provide consolidation money to pay off credit cards and help consumers begin to improve credit ratings.
About ReallyBadCreditOffers.com
The leading source for bad credit offer information including easy to get bad credit loans, credit cards, debt consolidation and credit repair. Having helped thousands recover from severe financial problems the site continues to review and recommend powerful resources for those with bad credit.
Contact:
Ariel Pryor, Financial Expert
http://www.reallybadcreditoffers.com
(520) 344-2001
###