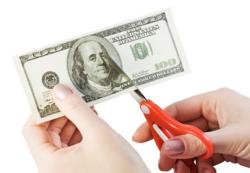 When every dollar counts, reducing as much as 60% on monthly bill payments can provide the lifeline a family needs to survive
Fort Lauderdale, FL (PRWEB) December 30, 2011
The leading bad credit loan comparison site ReallyBadCreditOffers.com has updated its recommended debt consolidation loans with the end of 2011, heading into 2012. The site provides bad credit services and information for consumers faced with financial challenges and burdened with low credit scores that rule out traditional financing options.
Providing information such as interest rates, payoff terms, qualification standards for offers, as well as advice for people to fix their finances, the site has helped thousands of consumers since it's inception. The website connects borrowers with top loan offers, credit cards, and personal loans, as well as bad credit loan refinance advice, debt relief and credit repair for those looking to rebuild.
"People are facing incredible financial pressures right now, and good people are being left without the help to meet their obligations as they would wish. Debt relief can provide hard working, good people with the financial room to get back on track," said Ariel Pryor, financial expert.
Browsing the site provides visitors an opportunity to review rates on loan offers and decide for themselves which benefits are most to their advantage. Additionally, articles provide step by step instruction on matters such as how to payoff credit card debts, alternatives to bankruptcy, buying a home with bad credit scores and other pertinent personal finance advice.
"The ease and speed of the application process is taken into consideration when selecting offers. Facing financial turmoil, borrowers need a hassle free solution that provides instant relief so they can focus on the urgent situations causing their problems," said Pryor.
Terms and costs of the loans, the annual percentage rates, are clearly explained, so that borrowers can make a clear choice regarding what is in their best interest Other offers are categorized based on flexibility or repayment schedules, with lenders that provide short-term or long-term installment loans.
"Debt consolidation loans are incredibly powerful, when every dollar counts, reducing as much as 60% on monthly bill payments can provide the lifeline a family needs to survive," said Pryor.
In addition, the site recommends people clearly lay out what their needs are and only suggests borrowing additional money if it will help people solve short term money problems and reduce costs over the long term. The site recommends debt consolidation loans as a great opportunity for credit card debts as long as the consumer does not charge up high interest credit card debt again, immediately after having paid off the cards.
About ReallyBadCreditOffers.com
The comparison site ReallyBadCreditOffers.com has been helping consumers eliminate credit card debts, find easy to approve loan opportunities and improve bad credit scores since 2007, establishing it as the top bad credit information comparison resource online.
Contact:
Ariel Pryor, Loan Expert
http.//http://www.reallybadcreditoffers.com
(520) 344-2001
###