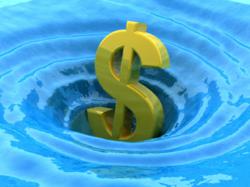 The stock market was up, the bond market was up, precious metals' prices were up and oil prices rose aggressively in price in 2011.
New York, NY (PRWEB) December 28, 2011
Michael Lombardi, lead contributor to Profit Confidential, is warning about how the Federal Reserve's actions of artificially keeping short-term interest rates at zero for five years and the $2.0-trillion increase in the money supply are extremely inflationary.
"The stock market was up, the bond market was up, precious metals' prices were up and oil prices rose aggressively in price in 2011" says Lombardi. "Food prices were up sharply in 2011, so much so that even McDonald's Corporation needed to raise prices."
Lombardi believes that investors and consumers who think that interest rates will be kept low indefinitely are in for a rude awakening.
"Sure, only few believed me in 2005 when I said the U.S. housing market would crash and create havoc for the U.S. economy. And few believed me in 2006 when I said we were entering a recession," Lombardi writes in Profit Confidential.
Lombardi looked at the historical context and found that the last time interest rates fell so low for such a prolonged period was 1935 to 1940. "Inflation was created by interest rates being so low and by fiat money printing. Interest rates went up for 40 years after that."
His thoughts end with a dark cloud and a warning that investors shouldn't ignore: "My warning is that higher inflation and higher interest rates are coming our way much faster than we expect. And you should prepare yourself for this."
Profit Confidential, which has been published for over a decade now, has been widely recognized as predicting five major economic events over the past 10 years. In 2002, Profit Confidential started advising its readers to buy gold-related investments when gold traded under $300 an ounce. In 2006, it "begged" its readers to get out of the housing market...before it plunged.
Profit Confidential was among the first (back in late 2006) to predict that the U.S. economy would be in a recession by late 2007. The daily e-letter correctly predicted the crash in the stock market of 2008 and early 2009. And Profit Confidential turned bullish on stocks in March of 2009 and rode the bear market rally from a Dow Jones Industrial Average of 6,440 on March 9, 2009, to 12,876 on May 2, 2011, a gain of 99%.
To see the full article and to learn more about Profit Confidential, visit http://www.profitconfidential.com.
Profit Confidential is Lombardi Publishing Corporation's free daily investment e-letter. Written by financial gurus with over 100 years of combined investing experience, Profit Confidential analyzes and comments on the actions of the stock market, precious metals, interest rates, real estate, and the economy. Lombardi Publishing Corporation, founded in 1986, now with over one million customers in 141 countries, is one of the largest consumer information publishers in the world. For more on Lombardi, and to get the popular Profit Confidential e-letter sent to you daily, visit http://www.profitconfidential.com.
Michael Lombardi, MBA, the lead Profit Confidential editorial contributor, has just released his most recent update of Critical Warning Number Six, a breakthrough video with Lombardi's current predictions for the U.S. economy, stock market, U.S. dollar, euro, interest rates and inflation. To see the video, visit http://www.profitconfidential.com/critical-warning-number-six.
###