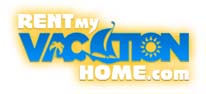 Rent My Vacation Home offers a free 100% money back guarantee against vacation rental scams
Orlando,Florida (PRWEB) December 27, 2011
Rent My Vacation Home dot com offers tips on how to keep a family from the type of scams below that are now commonplace in the USA. Two men are accused of scamming at least 15 vacation home renters out of more than $50,000, police said Wednesday.
These men allegedly posed as vacation rental agents on the top 3 major internet vacation home rental sites showing clients online photographs of properties they claimed were for rent.
They received down-payments from clients, who would arrive to find that the residence they thought they had reserved but had never been available for rent, according to police. The 2 were also charged with theft as well as allegedly renting the same homes to people. They were not allowed to do business on Rent My Vacation Home as they tried to stay listed but were removed.
How does an honest family guard against this type of fraud?
1. Use sites like Rent My Vacation Home that offer guarantees to you against fraud or your money back.
2. Never send a check to anyone ever your routing number to your bank and the account number is on the bottom.
3. Insist they take a credit card for payment
4. Never send security deposits and payments for damage in advance
5. Always make sure you can cancel in case of emergency
6. Always be wary of a key in the mail.
CEO of Rent My Vacation Home, Mr. Jay Kalin, said, "On our site http://www.rentmyvacationhome.com unlike the other vacation rental web sites. We check every listing and tell our vacationing customers that they will be given a warranty against fraud if the vacation renter gets travel guard insurance and uses the e-online data credit card check out system built into every listing."
"If the customer uses the Rent My Vacation Home dot com website and the home is a fraud the warranty policy protects them," Kalin said. "That is one less worry the vacationer has this summer season and if they have any doubt about the vacation home they are about to rent from any other site ask if the owner if he can list on Rent My Vacation Home site for free and the stay will have a guarantee the stay policy in place."
Renting from a vacation home owner can and should be a great experience for the entire family this New year 2012. Please use the rules above and be careful and never assume that the vacation homeowner is the only home available.
Shop around and do not take chances with your vacation. Always remember if it looks too good to be true it is. Try to use quality web sites like http://www.rentmyvacationhome.com that have all the above safeguards in place already. Make the New Year of 2012 the best family trip ever.
Travel Guard Insurance
E-Online Data
For more information please call Rent My Vacation Home at 800-699-(RMVH)7684 ask for Marketing
# # #